Designing a 443-foot day boat sounds like an exercise in madness, or perhaps futility, if the designer ever hopes to find a buyer. But Italian designer Roberto Curto is used to breaking through established norms, even if what lies on the other side is more fantasy than working vessel.
The Genoa studio's newest project, Sunrise, might seem like one of those impossible dreams, if it didn't look so damned beautiful. The boat stretches from stern to bow in a gentle arc that emphasises four football fields' worth of exterior space, with a large but organic-looking superstructure that hugs the water, rather than jutting upwards across multiple decks towards the sky.
"The idea was to have a big yacht that doesn't look like a traditional wedding cake," says Jim Evans, managing director of SuperYachtsMonaco, the agency tasked with finding a buyer for Sunrise. "Because it's missing all those layers, it doesn't have a huge amount of interior volume or weight. It'll have the more traditional uses of an open day boat."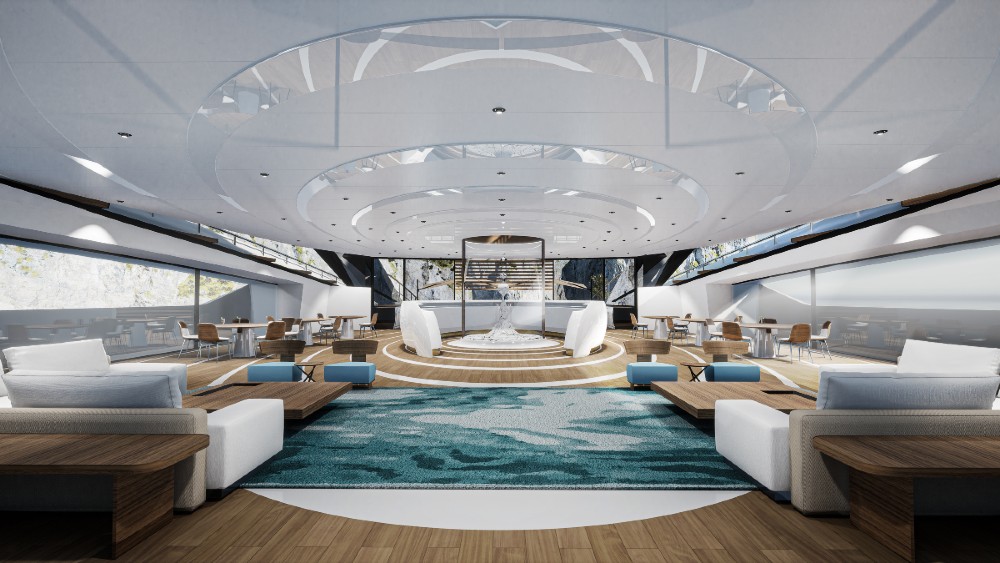 "I wanted to bring the sport life to gigayachts," adds Curto. "At the moment, there is nothing this radical."
The concept is more than a set of drawings displaying a beautiful boat. Curto designed a wave-piercing hull for the bow that actually slides under waves when confronted with big seas, providing stability and speed in rough conditions. "It's similar to the hulls on some submarines and military vessels," says Curto. "I have a 34-foot boat that I designed with the same hull and it works fine, so I expect it will work on this larger scale."
For more on Sunrise, check out the Robb Report write up here.