The 63 metre Rossinavi superyacht Utopia IV has been involved in a collision with a tanker in the Bahamas.
The incident occurred on Christmas Eve at 10pm, approximately 15 miles north-northwest of New Providence Island. A statement by Maritime Management LLC said that Utopia IV " rear-ended" a 49 metre gas tanker named Tropic Breeze as it made passage to Great Stirrup Cay.
The force of the collision pierced the stern of the tanker, which caused it to sink.
An inital statement said that all seven crew members on board Tropic Breeze were uninjured and were rescued from the stricken vessel by a passing Feadship superyacht, Amara, that responded to the distress call. However, the Ministry of Transport and Housing later reported that there had in fact been "injuries to several crew members."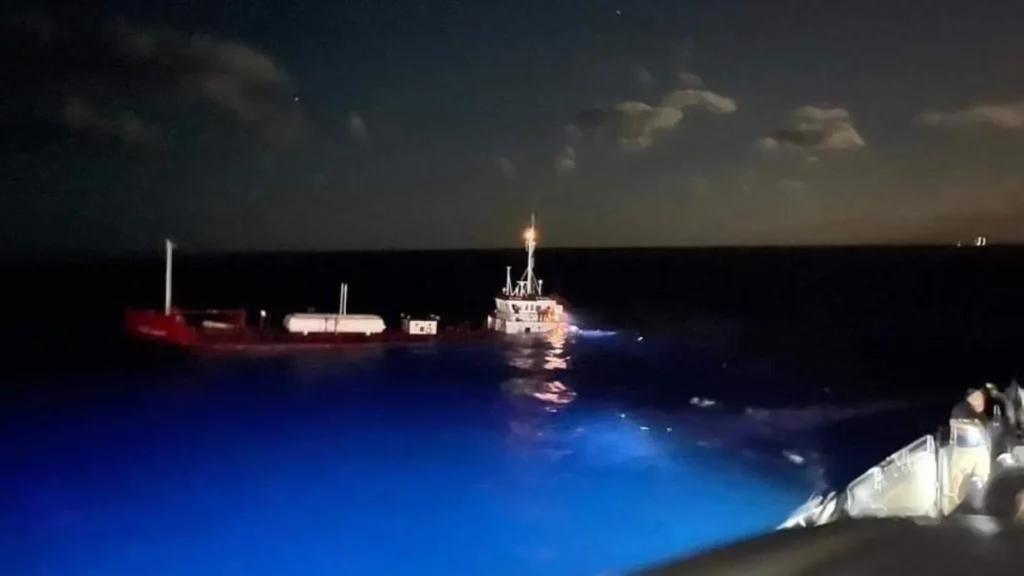 It is not yet known the damage sustained by Utopia IV, but a social media post has shown a blow to the bow on the starboard side next to the anchor pocket. According to the Ministry of Transport and Housing, Utopia IV had begun to take on water shortly after the impact and was escorted to Prince George Wharf by the the Harbour Patrol Unit.
It is estimated that the tanker has sunk to a depth of 2000 metres and can't be safely salvaged.
The Port Department has begun a formal investigation into the incident and the Department of Environmental Health has started to conduct a review to assess the environmental impact of the sunken vessel.
Utopia IV was built in 2018 and was listed for sale in June 2021. She can accommodate up to 12 guests in total with a crew of 13. It is unclear whether the yacht was being chartered at the time of the incident.