She is set to be delivered in 2022, but Custom Amels 78 looks it to be the biggest fully custom superyacht the Dutch shipyard has ever built.
The superyacht's initial floating took place earlier this year in a private event at the Amels and Damen Yachting facilities in the Netherlands, attended by the owner's team.
Andrew Tree, of Superyacht Technical Services, said: "Seeing her head out into the daylight reaffirmed how well the design works and what a beautiful yacht she is."
She can accommodate 14 guests along with 26 crew members, including the captain.
The superyacht features expansive side decks that can be utilized as private guest balconies, and there's a large pool aft and a large open-top deck.
Guests and her owners will also enjoy a sizeable foredeck with a Jacuzzi, a fire pit, and sun pads. There's also a forward sundeck with enough space to host a helipad.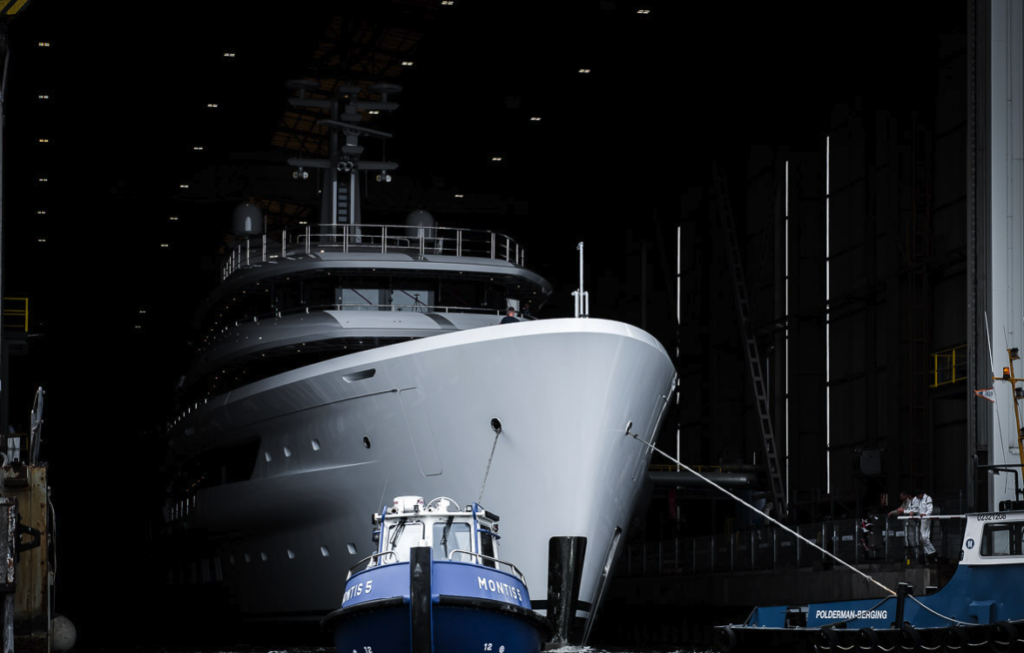 The owners first signed the contract with the boatbuilders at the Monaco Yacht Show in 2017, and Espen Øino and his team were appointed to develop the exterior design. Zuretti Interior Designers have created the yacht's interior.
Amels 78 impressive design measures 77.8 meters overall, with a beam of 14 meters, and she undertook sea trials in late summer in the North Sea.
Her gross tonnage is 2,885 tons, and the naval architecture has been created by Damen Yachting. The stylish creation has a range of 5,000 nautical miles at 13.5 knots.
Amels and Damen Yachting project manager, Daan Langezaa, said: "When she is delivered in 2022, the Custom Amels 78 will be the largest Amels superyacht built to date in terms of volume. Seeing her in the open air and daylight is a reminder of her size and presence. The entire team is incredibly proud to have reached this latest milestone, something we could not have managed without the great cooperation of the owner's team and all our co-makers."