After eight years in the making, Rustler Yachts has launched its first motor yacht – the Rustler 41, a boat with the same unique blend of world-class craftsmanship, seakeeping, performance and elegance as the world-renowned sailing yachts they've been building for over 50 years.
"We've been asked many times if we would build a motorboat by both existing Rustler customers, and those who simply understood our philosophy towards building boats," explains Rustler's Adrian Jones, "our sailing boats are loved for their design, build quality, and craftmanship; all traits which are carried over to the new motor yacht."
From the start, Rustler wanted to make a boat that any owner could be proud of. Many brands make shiny white boats, but look beneath the glossy veneer and none of them have the quality feel of a Rustler or the ability to be customised beyond décor. You cannot usually change the hull gelcoat colour, layout or the interior style beyond the pre-set options the manufacturer offers, however, as Rustler hand-builds every yacht, the vessel can be customised to any configuration the owner desires.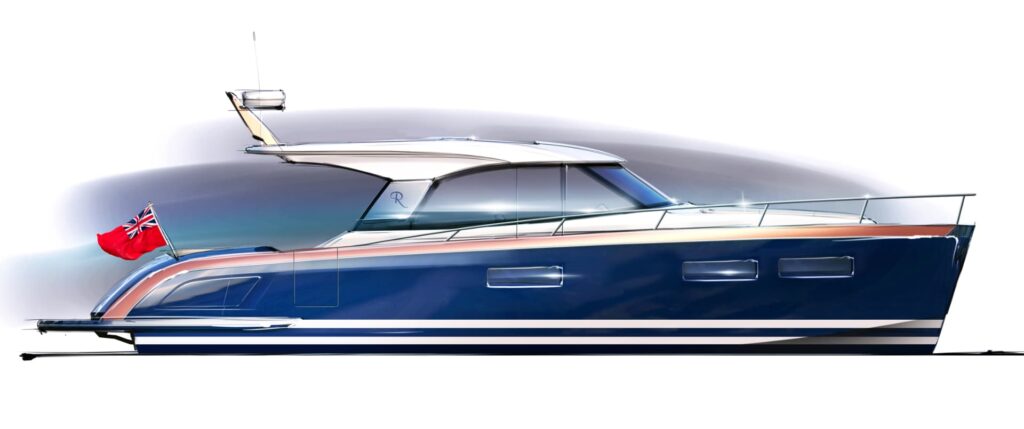 Looking around the motorboat market, there are few options for those who want a classically elegant boat with both a high-quality interior and a fast planing hull. Those that are well-made tend to be semi-displacement and few could be described as elegant, and beautiful.
Semi-displacement boats are less economical to run, they have slower cruising speeds, and round-bilge hulls have a tendency to roll. "The feedback from our customers was that they wanted a fast, comfortable boat with good sea-keeping," Adrian says. Thus the Rustler 41 has a deep-V planing hull that delivers exhilarating performance with a comfortable motion while still retaining excellent slow-speed manoeuvrability. She is expected to have a comfortable cruising speed of around 25 knots.
The designer of the Rustler 41 is the renowned naval architect Tony Castro. "I've worked with Tony before," Adrian says. "He's hugely experienced in the yachting, motorboat and superyacht worlds. Tony's team drew what we all believe to be a craft sufficiently elegant, safe, and seaworthy to carry the Rustler name."
"We were both looking at designing a perfect 'gentleman's launch' as they used to be called," Tony Castro explains. "Rustler were thinking about doing something that suited their image and I was thinking of Rustler because I knew what I wanted to do suited Rustler's image. This was a coming together of minds as we've both been thinking about the same thing for a while."
The standard engine configuration sees the Rustler 41 fitted with shaft drives, although pod drives, outboard engines and sterndrives are also factored into the design, so Rustler can fit any powertrain the customer requires.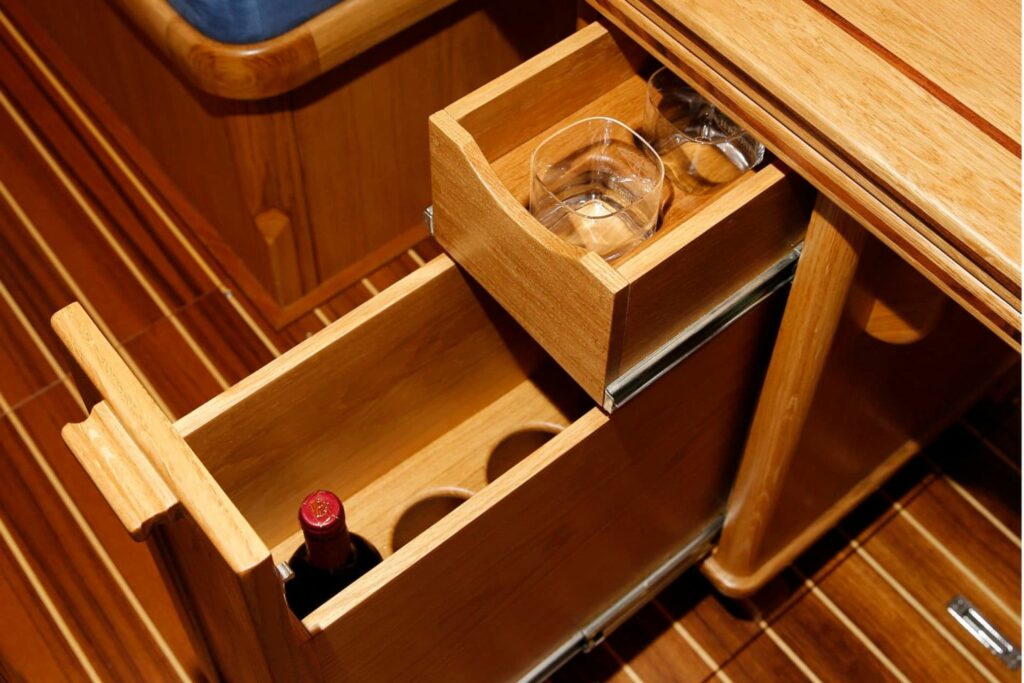 The Rustler 41 will be built with the very best modern production methods, materials and fittings – without the common practice of compromising quality to boost profit margins. Like all Rustler yachts, you'll be able to look into any part of the boat and see impeccable quality throughout. Whether it's an area like an engine mount that will rarely be seen or a piece of joinery that's visible to anyone on board, the Rustler 41 will demonstrate British craftsmanship at its best.
"This boat is all about pride of ownership," Tony says. "It's not just a tool or a vehicle you go out in for the weekend, it will be something you're proud to show off. I want to give people that feeling, have people say 'I'm really proud to own a boat like this.'" Adrian concurs: "We're not trying to reinvent the wheel here, we are simply refining the design to make it work well and then building it properly with no corners cut."
Like all Rustler yachts, buying a Rustler 41 will be an involving experience. Owners are encouraged to visit the boat in build and to have as much involvement as they want in the design, styling, personalisation and customisation of their Rustler 41.
The team at Rustler pride themselves in not just building a boat for an owner, they are building their boat, for them, from the very start. "We have had decades providing this bespoke service to our sailing boat owners," Adrian says, "and we'd like to offer that opportunity and experience to our motorboat owners too."