Winch Design is proud to announce today that their company is now fully employee owned. Winch has always been a pioneering business and has evolved into an international design studio in the yachting, aviation and architecture industries. Employee Ownership sits beautifully with the Winch ethos as a Company which has always placed the highest value on its people, whose loyalty, talent and commitment have played a vital part in the business' success. It therefore seems a fitting and natural progression in the history of Winch, that the Senior Leadership Team and the entire cohort continue to build on the wonderful legacy created by Andrew and Jane Winch thirty-five years ago.

It takes a clear vision, a strong culture and a progressive approach to grow to the size and stature of Winch. Everyone involved is immensely proud to be a part of it and excited about what the future holds. Andrew's vision cannot be underestimated in both successfully laying the foundations of a business that is stronger today than at any point in its history and also knowing that the time is right to further harness the talent, drive and determination of the current team in order for them to grow, nurture and develop the company over the next thirty five years.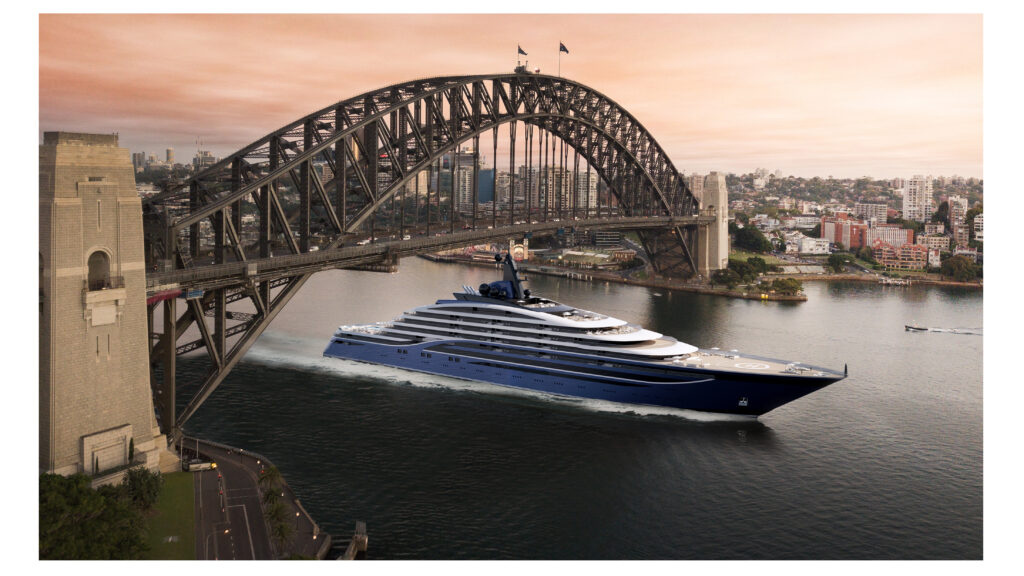 It is a natural progression, rather than a change to the current and future modus operandi at Winch. Over the last six years, leadership of Winch has been bolstered with Clive Beharrell as Chairman, Aino Grapin as CEO and long-standing studio heads, Simon Tomlinson and Jim Dixon, made Directors in 2019. This team, with Andrew's unwavering support and guidance, has taken Winch to the next level, quietly working hard to empower and develop the next generation beneath them. Under this leadership, the business has flourished, growing in size, stability and capability, whilst organically transitioning from a 'yacht designer' to a global design studio across land, sea and air.

Employee Ownership will undoubtedly have a positive impact on the many clients and partners of Winch who will benefit from the 'owner mindset' which will permeate the business. The amalgamation of the heritage and unparalleled experience that Andrew has given and will continue to give to his team, together with the energy and ambition of the next generation will be a powerful combination for the future of Winch.
The Winch Employee Ownership Trust (WEOT) is now the sole shareholder of the company, thus ensuring that the company remains privately held and under the ongoing stewardship of the dedicated Winch team. As Co-Directors of the Operating Board, Aino, Jim and Simon will continue to have responsibility for the leadership of Winch Design, together with the Senior Leadership team, who run the company. Aino Grapin commented: "Winch Design has always been a pioneering studio which I have been honoured to drive forward for the past 5 years, supported by a fantastic team. Andrew has long been a visionary in the industry and this has inspired us to develop a truly innovative studio, both in terms of the projects we design and the management style we adopt. Employee ownership will enable us to stay true to our colours, serve our clients even better and further empower our next generation of talent."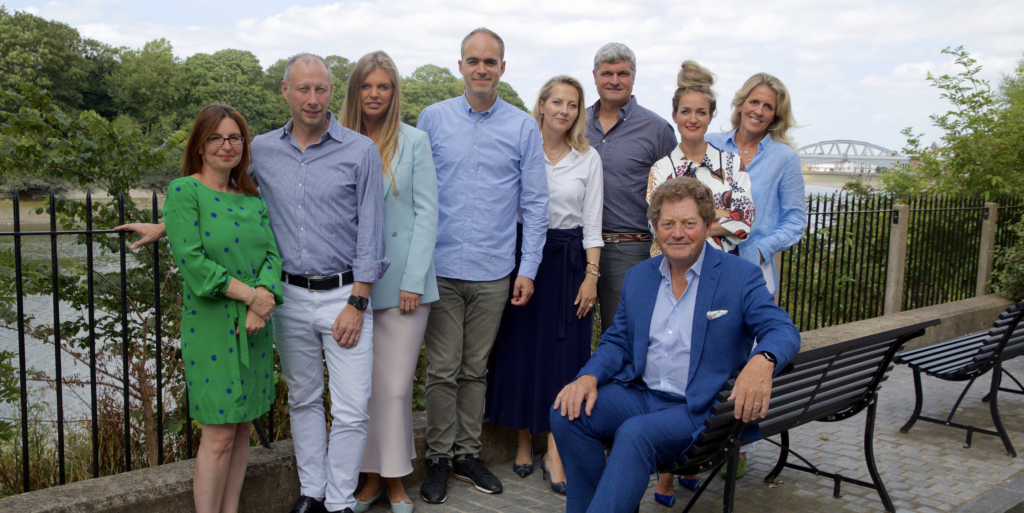 Andrew's role has also evolved over recent years. The day-to-day running of the company has been in the hands of the Senior Leadership Team for several years now. Andrew's confidence in the design teams means he will now also pass creative leadership to Jim Dixon, Director of Yachts and Aviation, and Simon Tomlinson, Director of Architecture. He will focus more on his role as a creative sounding board, participating in regular design reviews with Jim and Simon. Andrew will sit on the Board of Trustees for at least five years and also wishes to broaden his role externally, wanting to inspire young people across the industry at the start of their careers, as well as continuing to expand his patronage of British craftsmanship.

Andrew commented: "I am immensely proud of the team. Today's announcement is another exciting milestone in our history and such a natural progression of all the great work that has been done to get us to this point. I believe every single person at Winch Design is exceptional and it is their collaborative spirit that is the true strength of the Winch studio. I thank them and also extend huge thanks to our many clients and friends in the industry who have helped us to reach this exciting moment. The Winch DNA is unique and will only get stronger as the adventure continues. 2021 is a special year for Winch, as we celebrate our 35 years in business, but I am so excited to look forward as the next chapter in our history unfolds."
To read more about Winch Design's residential superyacht project Somnio, click here.