R Marine Crawley's annual migration north to Hamilton Island proved to be an excellent learning opportunity for new Riviera owners who met less than ideal conditions in unfamiliar waterways.
Setting off from the Gold Coast, 14 luxury Riviera motor yachts with more than 50 friends and family aboard were ushered north by a brisk southerly. It was the first time Sue and Mark Lawry had ventured this far beyond Moreton Bay on their Riviera 445 SUV, Impala.
"The weather wasn't the greatest the morning we departed; it was really choppy and, as we went up the Gold Coast Seaway, I said to Mark, what the heck are we doing!" says Sue. "But it's amazing how Ben [Crawley] and his team were there to guide us on the radio, with a support boat in the lead and with one trailing behind us, too. They talked us through using the trim tabs which we hadn't really played around with before. Then we found our rhythm and we were on our way! From there we went from strength to strength."
Mark says learning the ropes on the go with the support of the R Marine Crawley team has been the best way to get to know Impala.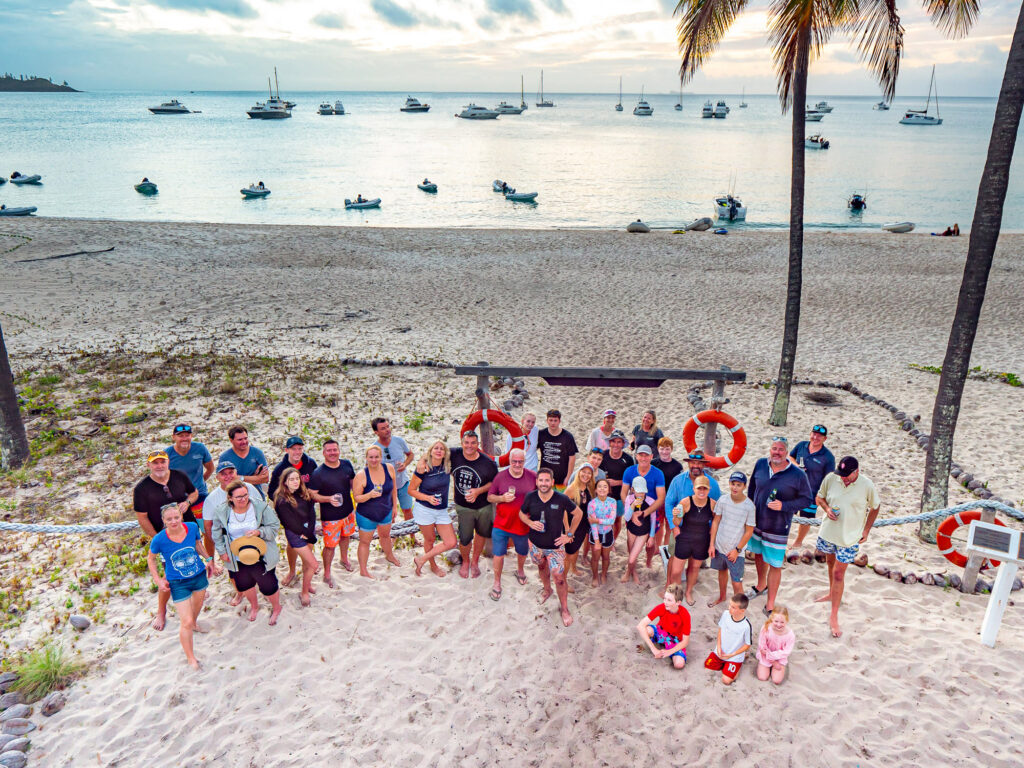 "You learn so much when you go along," says Mark. "When Ben felt we didn't have the trim tabs set right, he simply talked us through it all and it was amazing how the boat sorted itself out. Honestly, I've learned quite a lot on this trip and we're far more confident now."
"You have to learn what these boats are capable of, as they can do so much more than you think; you can basically put yourself in the hands of the boat. I have a very high regard for Riviera craftsmanship. After this experience, I feel like we could do this trip ourselves now."
Once the weather had settled, the skippers and their crews were ready to make the most of the stunning Whitsundays. There was an ideal mix of activity and leisure time; social get-togethers and siestas; island walks; a dinner out at Rosslyn Bay; a beach barbecue; sunset drinks; and a trip to Middle Percy Island to round out the two-week experience. There was also a charity auction that raised an extraordinary $29,000 for Ronald McDonald House Charities.
"The trip itself was magnificent," says Mark. "What was most incredible is how accommodating the Crawley team is. Nothing is too much trouble. Ben had a mechanic on the trip as well, so if there was an issue they'd just jump on board and sort it out. We were blown away by the effort they put into everything. If this is what retirement is all about, then we're going to go home and work a little bit harder so we can finish up sooner!"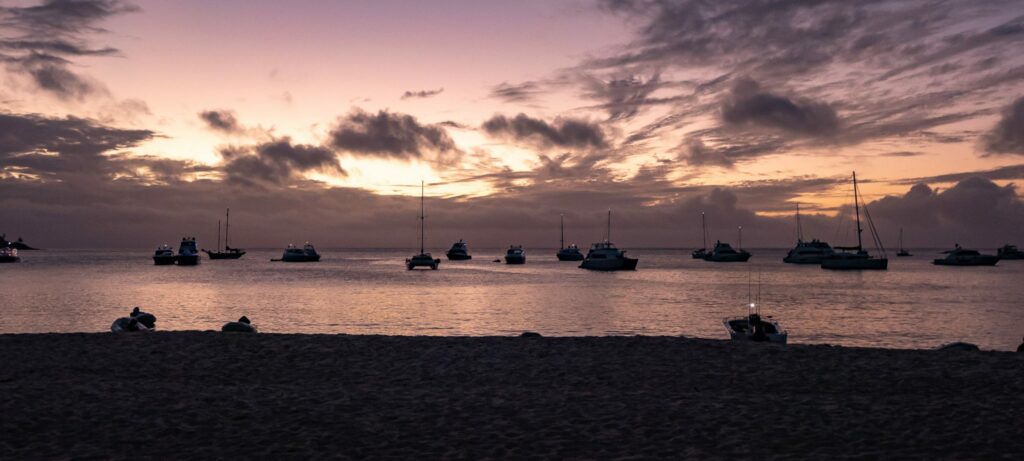 Echoing Mark's sentiment and equally benefitting from a healthy confidence boost was Rowan Parker on his new 575 SUV, Lucca, acquired in March.
"I probably learned more in those two weeks than I would have in two years," says Rowan. "I've been boating for 25 years but never on a motor yacht of this size. It was great to take the boat from where we live on the Sunshine Coast up the coast and through different marinas to familiarise ourselves. I really got to understand the boat better, too. Some days the weather was a bit rough, but Rivieras are built to handle the conditions, so it was of no concern. We also had a trailing wind and swell, so it wasn't uncomfortable at all."
"I had my wife Sonia and our 15-year-old son Isaac as crew. Isaac is very helpful, and he loves boating just like his father! We enjoyed getting to know other Riviera owners and had a lot of fun making some good friends. And we loved seeing parts of the Queensland coast that you'd never see from land, like Pancake Creek and Middle Percy Island. It was just fantastic, really. The Crawley team were amazing; they've been wonderful to deal with from the start."