Equipped with twin 450HP engines, this Iguana will reach speeds that other amphibious boats have never reached. Inspired from the IG Pro Interceptor RIB, a model of our professional brand Iguana Pro, this boat is fully designed for speed. It is an all-terrain and rugged Iguana made for performance.
It offers a reinforced tube and hull, as well as a reinforced mobility system. Its raptor painting and all-black military look assert its identity. The driver's and passenger's seats are Ullman seats designed to protect from injury linked to high speeds, it takes care of the high forces during impact.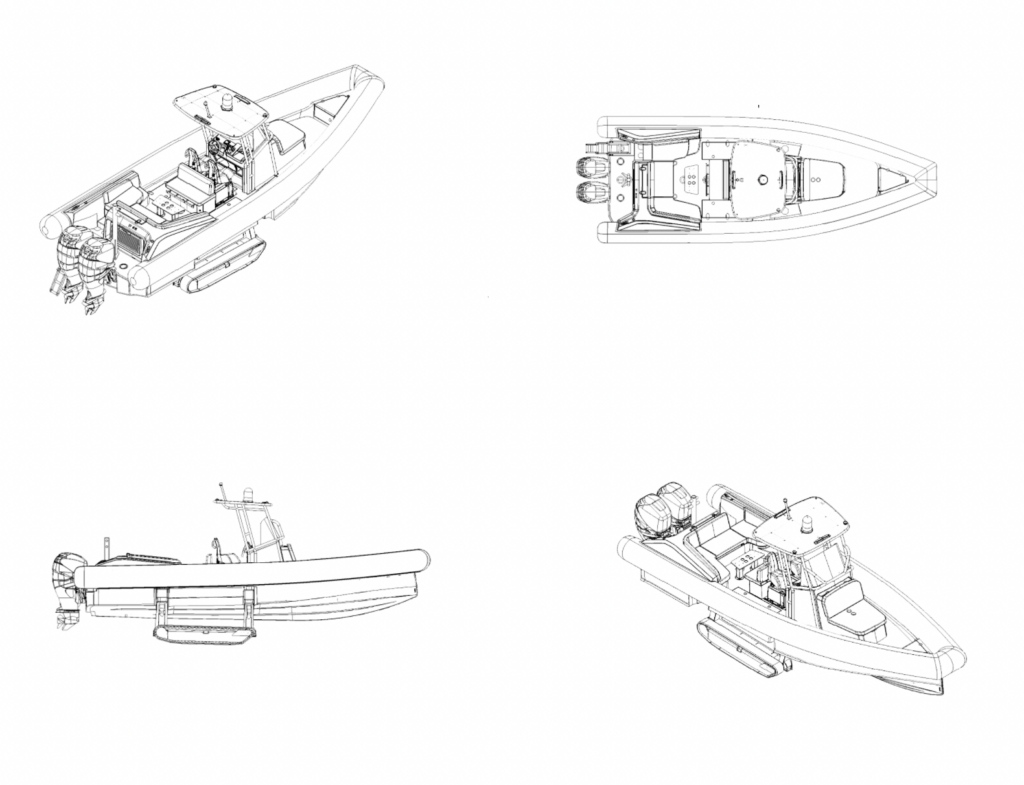 The latest offering from Iguana comes equipped with their signature landing and launching system, making it easy to embark on any coast in all conditions without infrastructure. Once the tracks fold into the hull, the Iguana becomes a powerful boat equiped to navigate any type of seas.
The hazardous nature of embarking and disembarking on a boat completely disappears. You can embark directly on the beach safely without getting your feet wet.
The boat is set to be officially unveiled in July this year, and we are excited to see if this new addition form Iguana lives up to expectations.