Lürsen this week shared some particularly striking images of their latest project which is still under construction. She was launched on 22 June 2021 in the traditional fashion: down the slipway! She is being built for a very experienced repeat client, who is upgrading from his former 96-metre Lürssen yacht.
JAG's build was supervised by Moran Yacht & Ship, who have a long-standing relationship with the client for whom the boat is being built. For them, as well as for the long-time captain Kyle Fultz, it is the third Lürssen yacht for the same owner, all of whom excitedly await the completion of the vessel after this interesting preview of the project.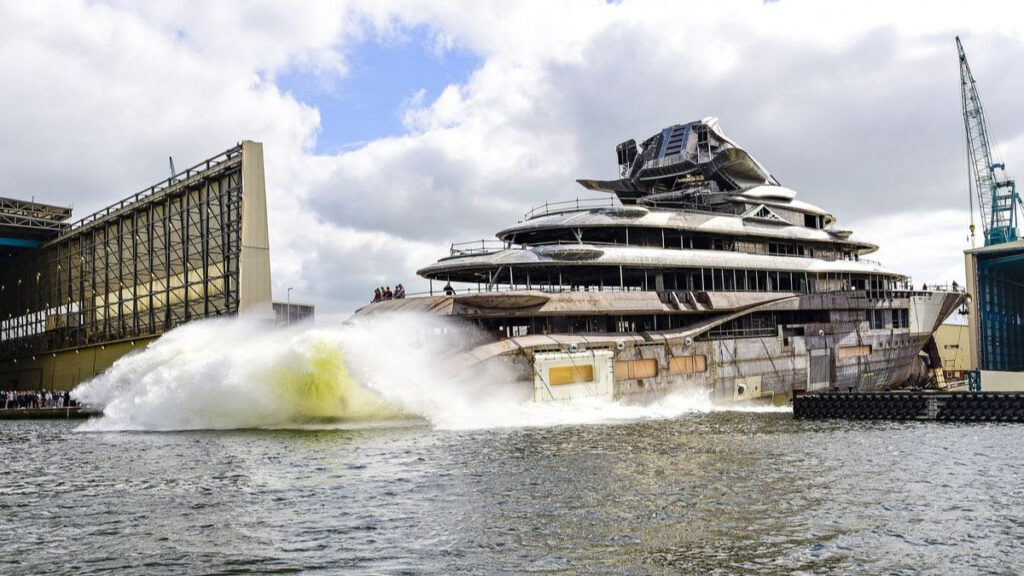 Exterior designer Nuvolari-Lenard has given JAG very harmonious proportions, and with a length of 122 metres (including bow sprit) and a beam of 17.80 metres she boasts extraordinary volumes, accommodating all of the owner's requirements whilst still maintaining sleek and elegant lines. Her interior, designed by Reymond Langton, is a beautiful, bespoke homage to the owner's lifestyle when on board his yacht.
These unusual images are interesting in putting into perspective the time and effort that goes into any big build of this nature and we cannot wait to see the product in it's final form.