Lürssen is building its first yacht with fuel cell technology for a pioneering and technology driven client. The fuel cell is flanking the conventional generators and is a big step to an emission free Lürssen yacht. This innovative technology makes it possible to anchor emission-free for 15 days or cruise 1000 miles at slow speed. Peter Lürssen states: "My grandfather built the world's first motorboat in 1886, my dream is to be the first to build a yacht without a combustion engine."
In the meantime Lürssen sets-up an Innovation Laboratory to simulate and test the integration and operation of a Marine Hybrid Fuel Cell System on board a yacht powered by methanol. Since 2005 Lürssen has been involved in research projects aimed at using fuel cells on ships in order to advance sustainable shipbuilding. "We don't just want to use the latest technology on our yacht – we want to advance the status quo. And in order to change things, you have to be active. That is why we have teamed up with several top partners," says Peter Lürssen.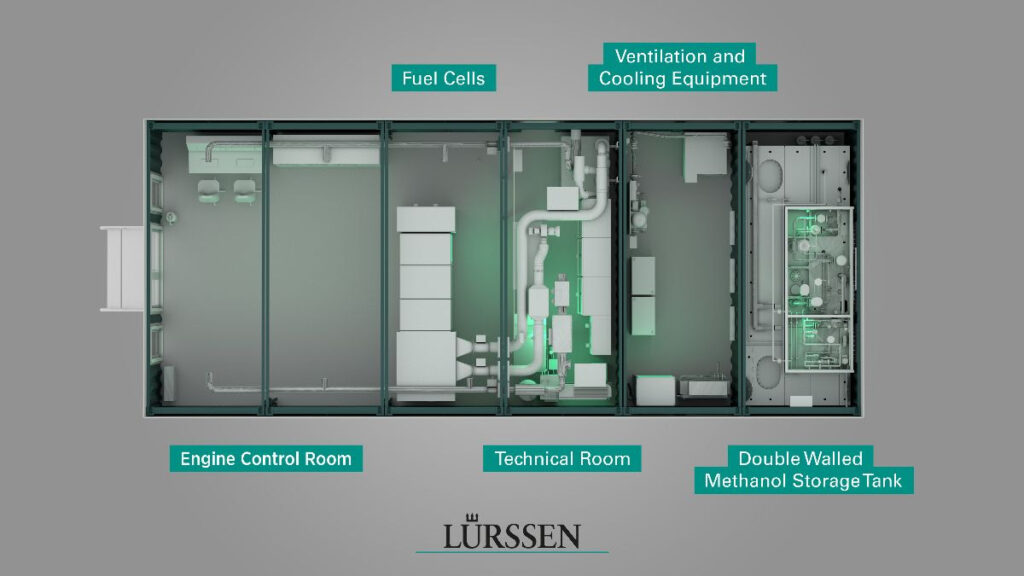 Since 2009 Lürssen is partner in the national research project which is called Pa-X-ell. In addition to Lürssen the other partners are: Besecke, Carnival Maritime, DLR, DNV, EPEA, Freudenberg and Meyer Werft. The aim is the development and testing of a hybrid energy system with a new generation of PEM fuel cells for yachts and seagoing passenger vessels.
Dr. Justus Reinke, managing director of Lürssen confirms: "The Innovation Laboratory will be ready in summer 2021 and under real life ambient conditions and with all required auxiliary systems we consider this demonstration plant to be the final preparations to bring fuels cells on board a yacht successfully. It will definitely bring us a step closer to a CO2 emission free Lürssen yacht."
The German giants certainly present some serious food for thought for the rest of the motor yacht industry as we move towards a greener and brighter future.