The Back Cove 37 was launched in 2009 and has enjoyed an eleven-plus-year uninterrupted run resulting in more than 200 hulls. Often the life of a model is dictated by the longevity of the parts and tools used to make her, but the unprecedented popularity of the Back Cove 37 has already seen her through one rebuild of essential moulds and tools. Now, the Back Cove Design Team will incorporate customer feedback and advancing technology to put a new spin on this Back Cove classic, resulting in the newly redesigned Back Cove 372.
"In 2007, the Back Cove Design Team embarked on a project which would ultimately be introduced 14 months later as the Back Cove 37," said Kevin Burns, VP of Product Development & Design. "Over time, the BC37 became one of our most beloved models – a point illustrated by the 12-year uninterrupted production run during which the design remained largely unchanged from those original 2007 concepts. For years, we have enjoyed hearing from our 37 Owners about the boat's legendarily friendly ride and hull characteristics and listened intently to every suggestion for improvement. In 2020, the production moulds used to build the 37's composite parts finally surrendered to boatbuilding wear and tear and needed to be taken off line for rehabilitation. We took this opportunity to reexamine the 37 with all of that owner feedback and our recent design advancements in mind. The Back Cove team gathered together to apply all of our 'pent up' good ideas and recognised that the resulting boat really deserved its own designation – enter the 372. The Back Cove 372 is full of fresh details that are tailored to today's cruising and boating lifestyles, yet it retains the classic character and heart of a proven winner."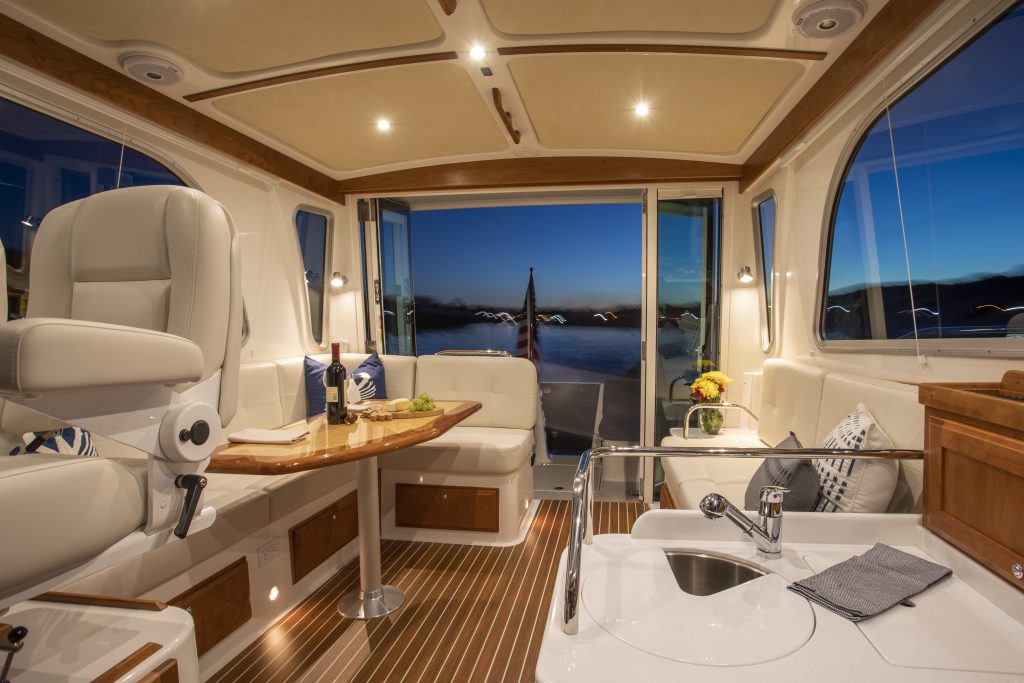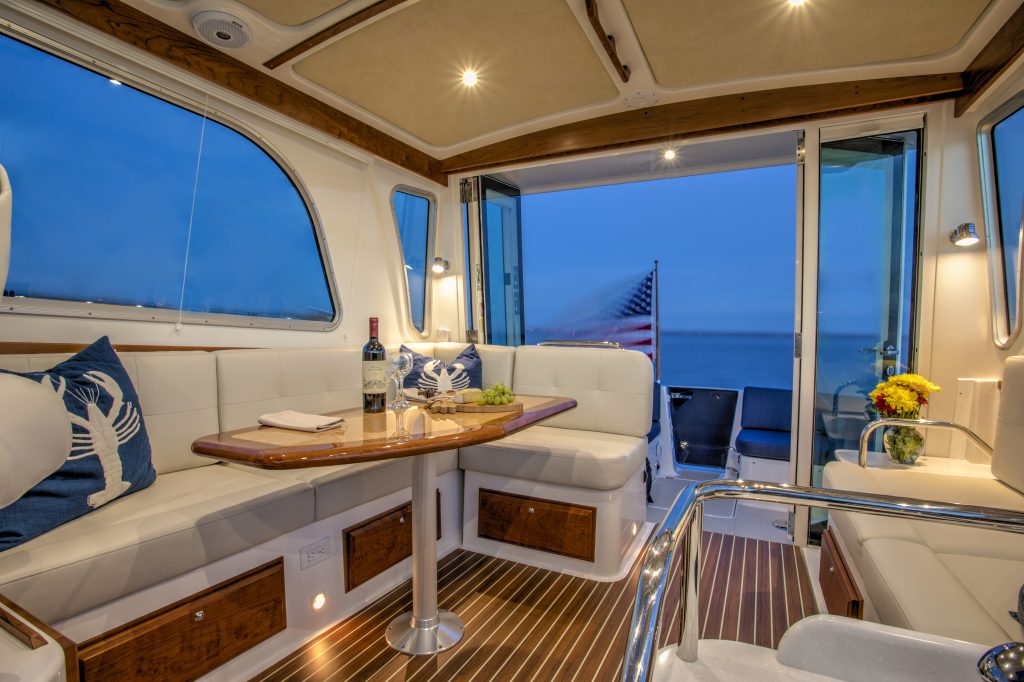 A more efficient 24V DC electrical system with less copper weight will increase run time on the bow and optional stern thrusters by slowing the rate at which components might overheat. This upgrade also allows Back Cove to offer a Volvo D8 engine option, which is not available for a 12V control system.
The updated 372 will feature the Cummins QSC 8.3 600hp diesel engine with a 7" display as standard and a Volvo Penta D8 diesel with a 7" Garmin display as an option. This adjustment is the direct result of owner preference, with more than 95% of Back Cove 37 owners opting for a larger-than-standard engine since 2009.
A SidePower SE 100 bow thruster offers greater control and precision than the original SE 80 series. Her stern-thruster will remain the same but will benefit significantly from the 24V upgrade. Additionally, the new 24V DC electrical system provides a longer run time and reduces the speed at which thrusters will overheat. As a result, owners facing difficult docking situations due to wind, current, or crowding, will experience a tangible difference in manoeuvrability.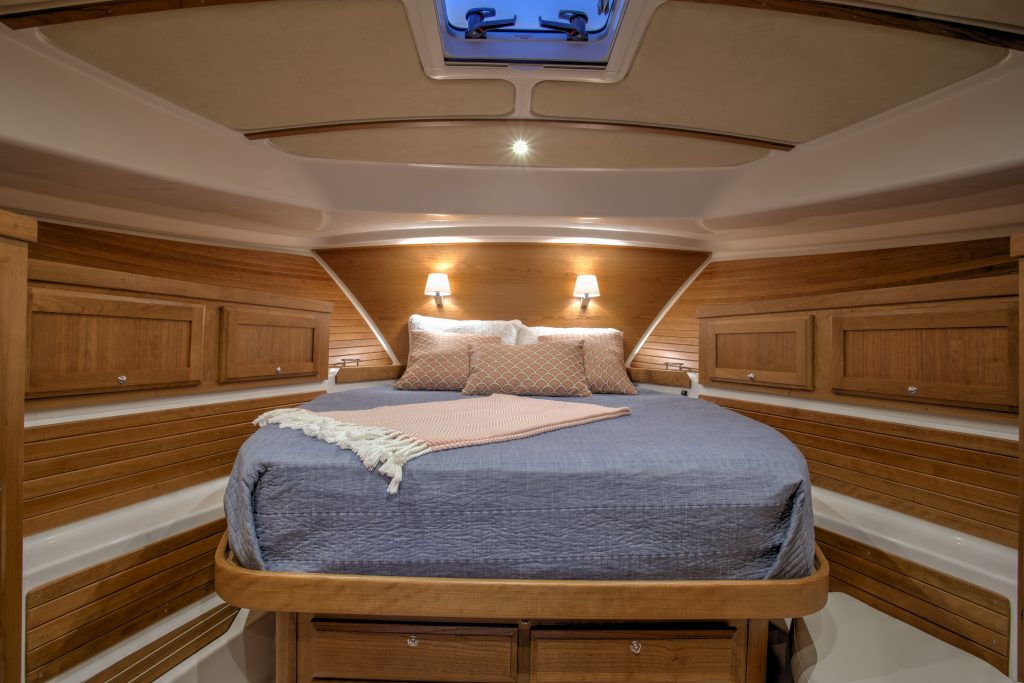 Borrowing from the successful Back Cove 39O feature, the Back Cove Design Team has incorporated a black windshield liner and upholstered helm pod to reduce glare. Her redesigned helm pod takes further advantage of this anti-glare feature while providing more space for navigation electronics and offering a new storage drawer for necessary items. The helm of the 372 features an entirely new layout, increased wheel height, and incorporates a high-pressure laminate for stain-resistance and durability, among other improvements.
Back Cove Yachts are available Australia side at E Marine Motor Yachts.