Luca Dini Design & Architecture has today unveiled the multihull concept Cetacean with full-electric propulsion. The idea stems from a need to protect marine areas in the Middle East and create a vessel that can move around inside the area without negatively impacting on the environment.

Clean and harmonious lines come together in a vessel whose essence and philosophy are a total respect for the environment. This is the motivation for both the choice of the multihull, with its draught of only 1.2m, and unique propulsion that recharges in motion or at the dock. In motion, solar panels on the roof guarantee power to all additional systems, such as home automation and lighting. The propulsion is guaranteed by a series of the latest generation of batteries, recharged while the ship is docked. The dock, an integral part of the Urban Design project by Luca Dini Design & Architecture, was conceived as an induction "plug-in battery charger", just like the latest generation of smartphones. 
The dock, in fact, in correspondence with the parking position of the Cetacean, has been designed to both accommodate the ship and to recharge it through a patented system by absorbing the water's tides and waves. Full recharge is guaranteed within a maximum of 4 hours, and in the case of limited travel, like that of the marina in question, it can guarantee a "touch & go" recharge with stops of just one hour between each departure.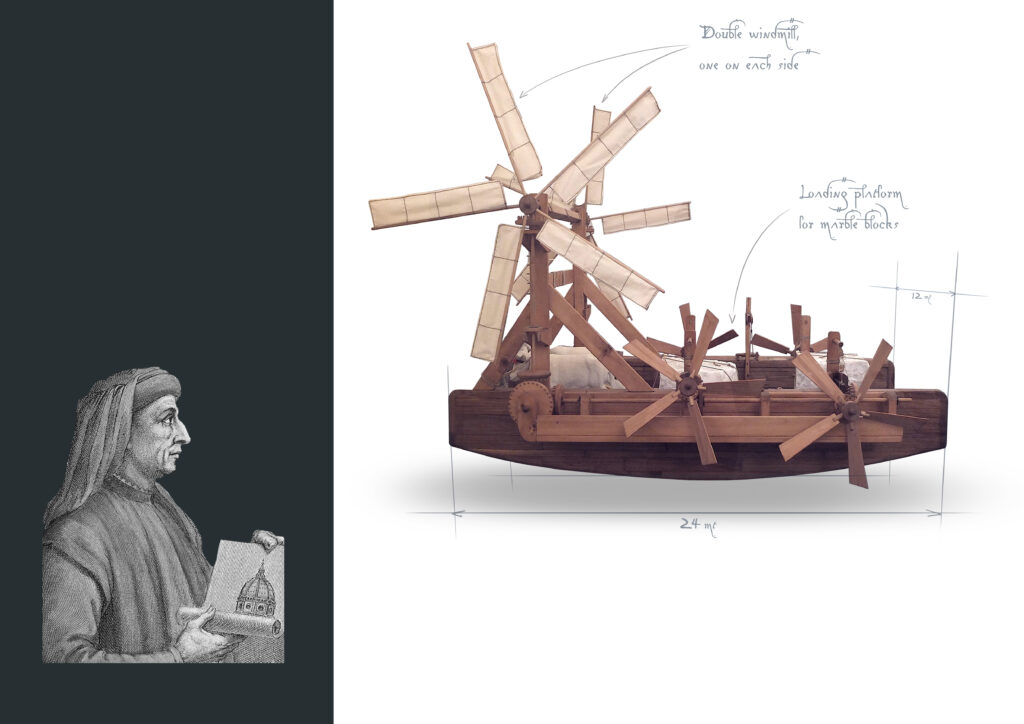 The concept was inspired by Leonardo da Vinci sketches, dating back to 1470 and the boat Badalone, designed by Florentine architect Filippo Brunelleschi. The boat was designed for transporting the marble blocks that had to be moved from Carrara to Florence to bring life to one of the greatest works in the history of Italian art: the dome of the Cathedral of Santa Maria del Fiore. Luca Dini Design & Architecture, enchanted by this foresight from centuries ago, has been inspired by the Badalone for the design of Cetacean, a project capable of revolutionizing the needs of contemporary living.


The Cetacean has been designed to perform several functions and can be outfitted with different configurations, from a shuttle for transfers from the marina to smaller islands, to a mobile hospital or cargo carrier, and even an entirely private vessel.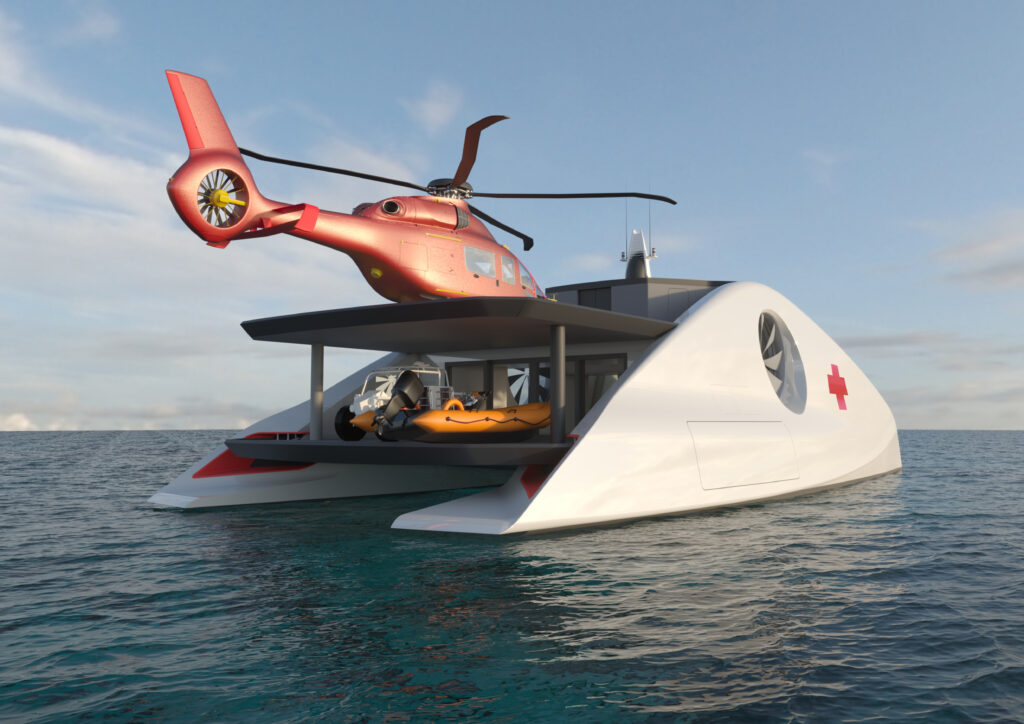 It can carry up to 25 people on board in addition to five crew members. The construction is planned in aluminium with a tonnage of 90 and an overall length of 28 meters, guaranteeing noteworthy performance including a 12 knots cruising speed and a maximum speed of 16 knots.
Image credits: Luca Dina Architecture & Design