A sustainability-focused 50 metre superyacht concept named Naboo has been revealed.
Penned by design studio Hidden Portside, Naboo features an electric propulsion system, solar panels and a hull constructed from recycled aluminium alongside synthetic teak decking.
"Naboo represents another lifestyle, in which sustainability is a mindset, preserving the beauty and elegance of the past while relying on the innovation of the future," said the studio.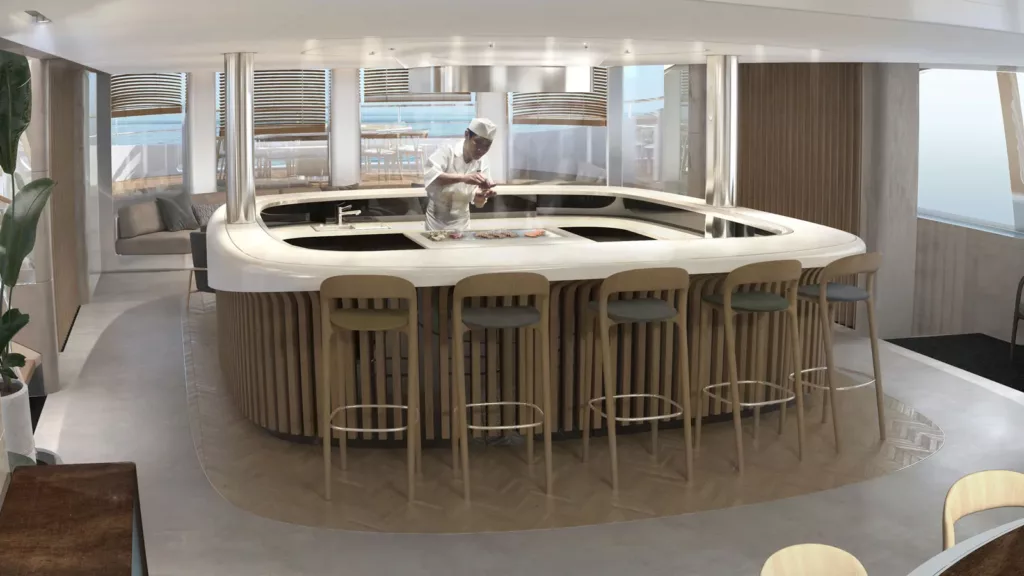 Standout design features include a 95sqm inner patio connected through a vertical garden and a 65sqm beach club complete with Jacuzzi and bar. The area has folding platforms down to the sea on both sides.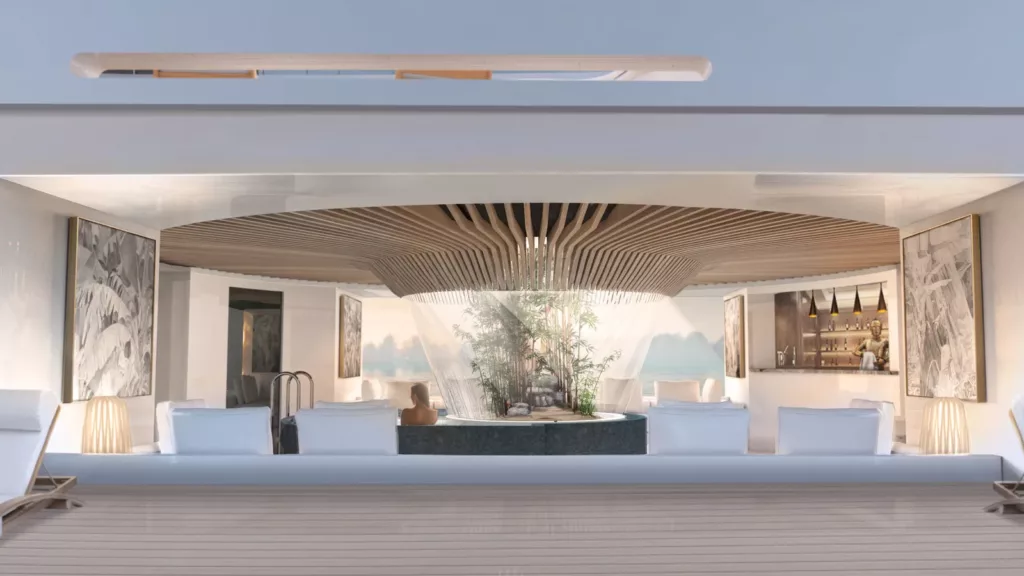 The main deck features an open layout with a galley or "chef's house." This leads down to a second galley on the lower deck, alongside an eight-metre tender garage with additional space for water toys.
The concept accommodates ten guests in four guest cabins on the main deck and the master cabin on the bridge deck, which features a 33sqm private terrace with a second Jacuzzi. A crew of eight will operate Naboo, with the captain's quarters located on the bridge deck near the helm.
"This is the 'starter pack' for Naboo," said the studio. "We are looking to offer bigger options in order to accommodate the most demanding clients."