Abu Dhabi Ship Building (ADSB) and SNO Yachts are set to build a 45 metre Nautilus 45 shadow vessel after signing a contract at the Monaco Yacht Show.
Sold to an existing client of SNO Yachts, the vessel will be built at the ADSB shipyard in the UAE and will complete outfitting at SNO's facility in Italy. 
A memorandum of understanding was signed by ADSB's chief executive officer David Massey and SNO Yachts' chairman Andrea Pirro at the 2021 Monaco Yacht Show.
Speaking about the signing, Massey said: "With the support of the Department of Culture and Tourism and Abu Dhabi Maritime, we are delighted to announce our partnership with SNO Yachts to build a state of the art superyacht shadow vessel."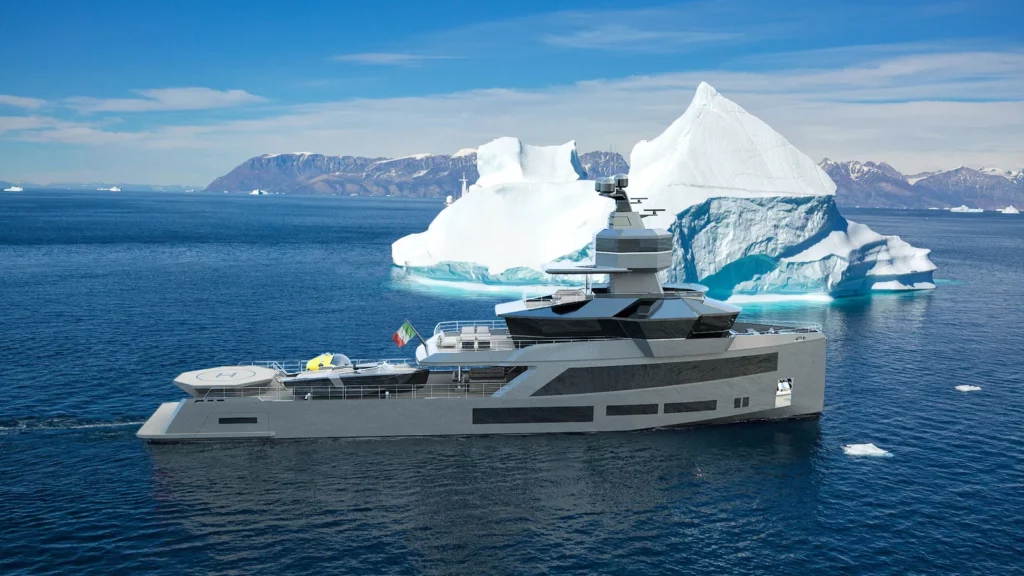 The concept features space for a helipad on the aft, with storage for tenders located on the aft deck. The exterior is characterised by its military-grey hull, with large windows on both sides of the main deck. Elsewhere, the upper deck features wraparound glazing with two outdoor lounge areas.
"Collaborating with industry-leading companies enables ADSB to anticipate and address evolving market demand. We look forward to a mutually beneficial and enduring partnership," he continued.
"ADSB boasts a long track record of success in building cutting-edge vessels," added Pirro. "We have the utmost confidence in our partners in Abu Dhabi and believe this synergy will set the tone for our relationship in the future."