The Silicon Valley start-up Navier announced designs for their first foiling electric powerboat, Navier 27, at the Palm Beach International Boat Show 2021. The 27-foot powerboat features an exterior design and naval architecture by Navier and is the first product from the yacht designers.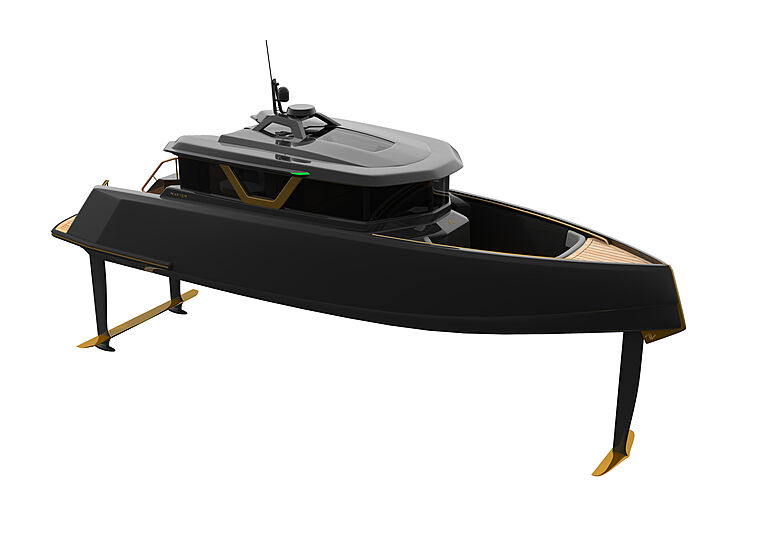 The foiling performance craft will allegedly be the first of its kind in the United States, and will be capable of reaching speeds exceeding 20 knots, with an 18 knot cruising speed and 75 nautical mile range, all under electric propulsion. The foils, inspired by the high-performance America's Cup racing yachts, aim to ensure a smooth sailing experience over even choppy waters while reducing drag, resulting in highly efficient operation.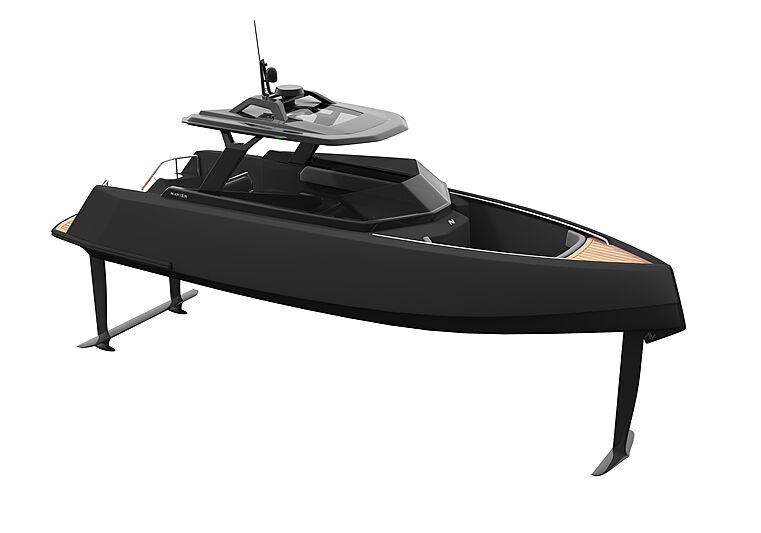 Sampriti Bhattacharyya, MIT mechanical engineering PhD, is the co-founder and CEO of the new U.S. based company, which will be creating their Navier 27 powerboats initially for recreational use. Her co-founder and CTO is Reo Baird, also an MIT engineer, who specialises in autonomous propulsion and has played a leading role in the design and development of the new powerboats.
In addition to her foiling capabilities, the vessel features an autopilot with advanced course control and assistive docking system. The Navier 27 will be able to carry ten guests aboard.
The Navier 27 is an exciting prospect in the world of yachting and the world of foiling, an interesting step in an exhilarating direction and we cannot wait to see more.