With the Cannes Yachting Festival 2021 fast approaching, a number of European designers are now gearing up with new releases across the board.
The Italian shipyard announced the launch of the new Otam 70HT. With one-off design by BG Design Firm, as well as bespoke engineering and hull lines by Umberto Tagliavini Marine Design, the new Otam 70HT is the epitome of dynamic performance and timeless style.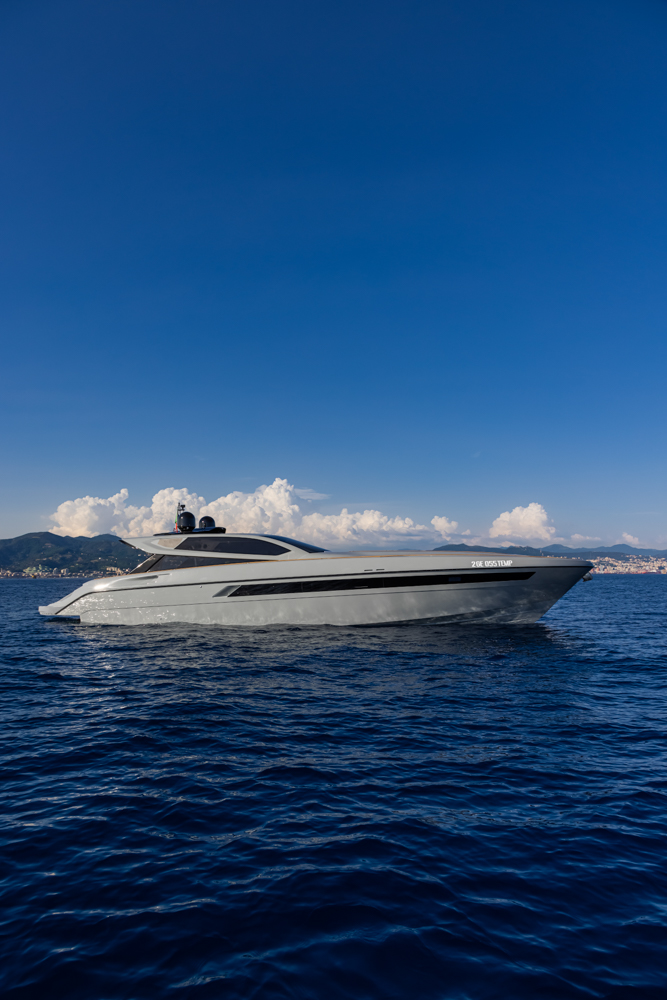 "The design is strongly inspired by the aeronautical world and luxury sports cars," says BG Design Firm studio. "It was essential to design the new 70-footer by taking into account the proportions and lines that have always distinguished Otam yachts."
At 22.30m in length and with a beam of 5.40m and 21 degrees of deadrise, the 70HT is very seaworthy, spacious and comfortable for a speedy luxury cruiser of her size. The first hull has a three cabin layout with an owner's suite, two guests, separate galley and a crew cabin for two in the bow with independent access for a total privacy. Clients are free to choose their own layout and interior solutions.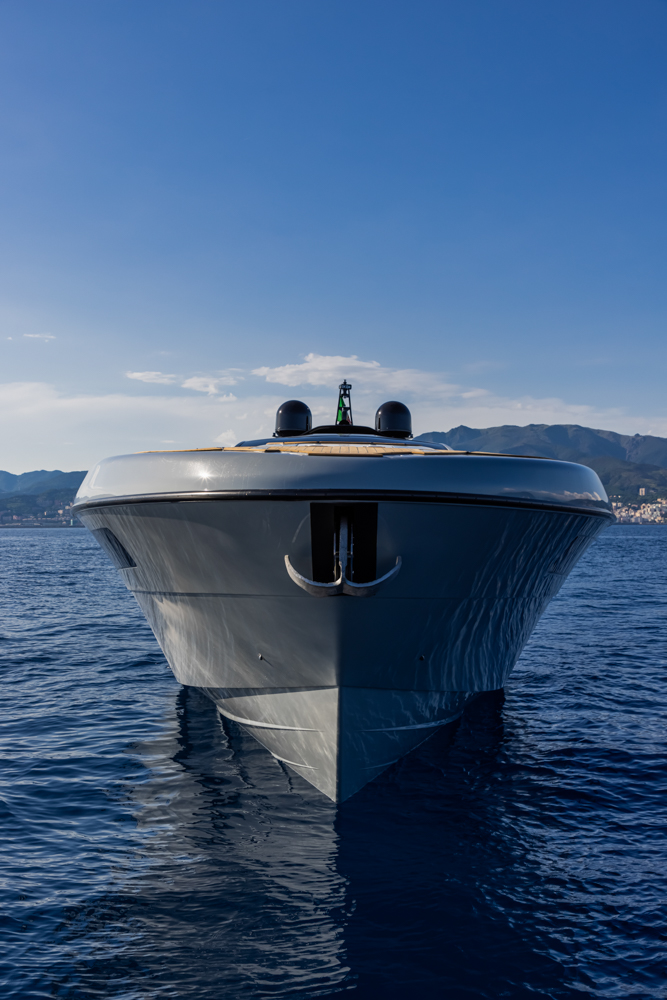 The owner of the first Otam 70HT chose a cockpit and salon with sofa seating along the portside for hosting large groups. Another cool design feature is the up-and-down electric glass screen separating the interior lounge and exterior cockpit, specifically requested by the owner. The glazing completely retracts between the two C-shaped sofas and, when lowered, opens up the interior and cockpit to provide a single en plein air space so owner and guests can interact whether they are inside or outside. The new Otam 70HT offers a comfy sunbed on top of the transom tender garage together with a second generous volume sun bed on the foredeck, integrated in the center bow muscle.
"The owner himself designed a three cabin custom layout and he decided not to have a tender garage in order to maximise the beach club area and to optimise the weight for higher performance. In fact, no two Otams are ever the same. This is the uniqueness of the Otam shipyard, that chooses not to limit its customers' options but instead allows them to build their ideal yacht reflecting their personal needs and aesthetic taste," says Matteo Belardinelli, Commercial Director for Otam.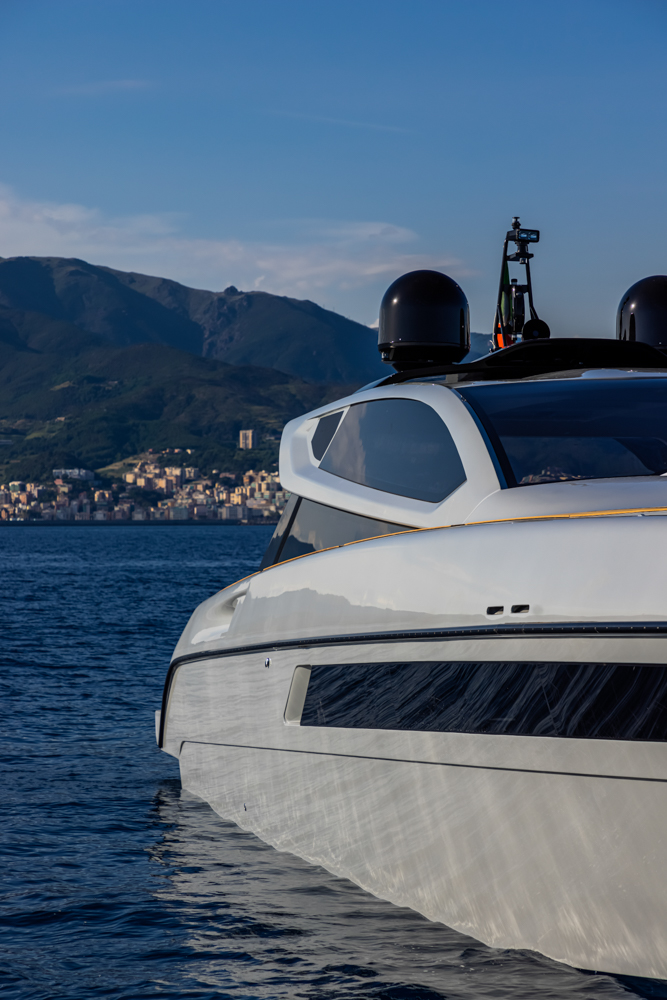 A key feature of the interiors is the futuristic dashboard, also designed by BG Design Firm. It's inspired by the aeronautical and automotive world and the design resembles the console of a fighter jet.
The first unit is powered by twin 2000-hp MTU engines coupled to Arneson drives and custom OTAM-Rolla propellers.
The first Otam 70HT will make its world debut at the Cannes Yachting Festival 2021, one of a number of exciting vessels we will be looking to cover in the build up to the festival.