Palumbo Superyachts, international leader in boat building, announces its participation in the Cannes Yachting Festival and the Monaco Yachts Show with the world premiere presentation of the new models branded ISA, EXTRA and Columbus Yachts.
The Cannes Yachting Festival, running from 7th to 12th September, will see the exclusive presentation of the highly anticipated new EXTRA X86, EXTRA X96 Triplex models and the super fast ISA Super Sportivo 100 GTO.
The modern exterior lines of the Extra X86 have been designed by Francesco Guida with the interior designed by Lawson Robb. The large seamless windows onboard this vessel offer a magical sensation of being inside a large crystal dome, allowing ample light into the exclusive internal living areas with 360° panoramic views. This roomy vessel features a forward wheelhouse, which makes the saloon and aft deck even more spacious and ideal for being transformed into an expansive entertainment space.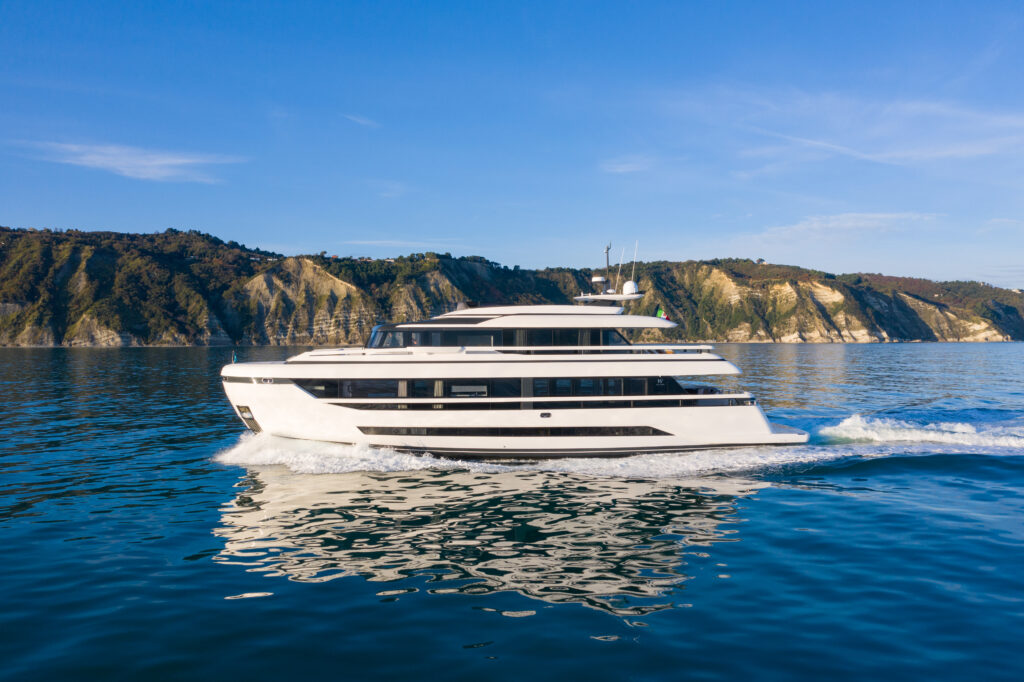 Alongside the Extra X86, the Extra X96 Triplex will also be featured, again with exteriors penned by Francesco Guida. Refined contrasts between the clear and soft white fibreglass surfaces and the elegant dark windows provide unparalleled brightness and panoramic views to the exclusive interior living areas. X96 Triplex is a comfortable, spacious, refined boat, designed with no restrictions to fashion and technical solutions, ultimately a mature and well-built boat. Thanks to the 7.6 metre maximum beam, the owner cabin on the main deck forward is the largest in the category of boats under 30 metres.
The propulsion system of the semi-displacement X96 Triplex can rely on three powerful Volvo Penta IPS engines of 1000 horsepower each, capable of pushing it up to a maximum speed of 18 knots and a cruising speed of 15 knots.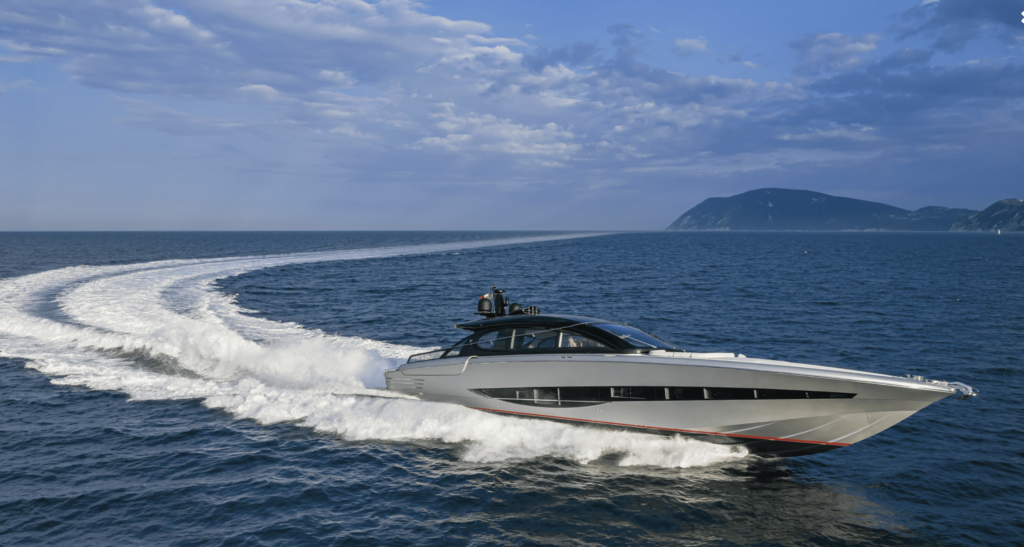 On top of all this the exciting new super fast ISA Super Sportivo GTO 100 will be featuring in Cannes. For a more in-depth look into this highly anticipated release from ISA Yachts click here.