Ray White Marine is proud to announce the largest new order sale in Australian waters this year with a $50M contract on the 2022 San Lorenzo SL44 Alloy tri-deck superyacht.
Brock Rodwell, Sales Director of Ray White Marine, completed the custom order for an Australian buyer and the yacht is due to be ready next June with a view to charter in the South Pacific for the 2022/23 summer season.

The SL44 will be available to charter through Ray White Marine in 2022 with a starting price of $AUD390,000 per week.
The yacht's exterior and interior styling were designed by Zuccon International Project, known for its clean, sporty lines with distinctive cut outs in several areas to provide unlimited sea views from the main deck and a sky lounge on the upper deck.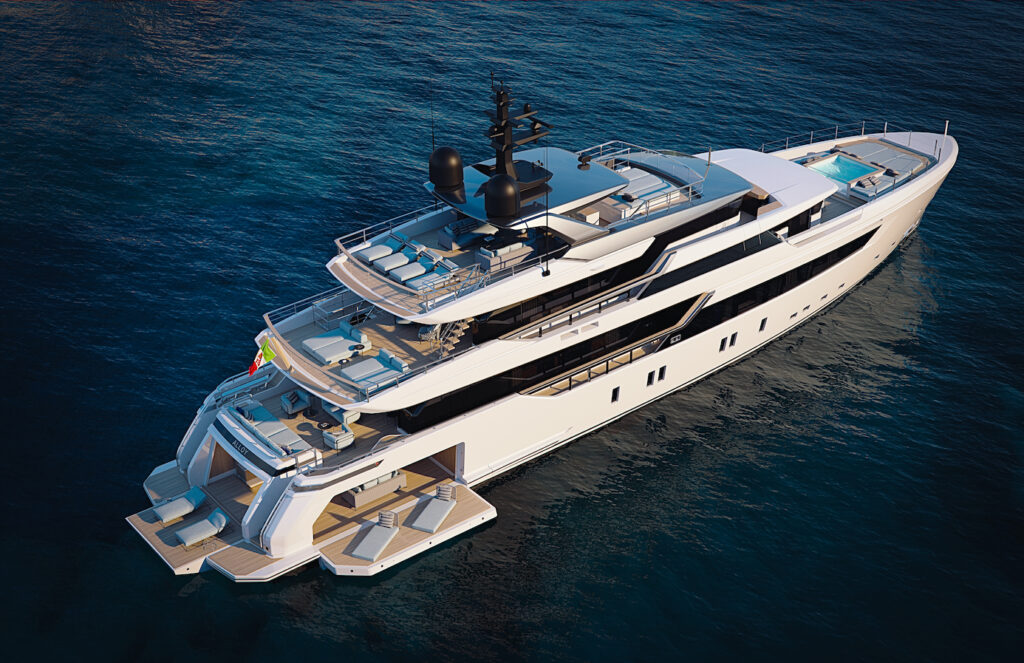 The aft side of the hull opens to a lateral tender garage featuring a 7m tender and amazing 105 sqm beach club/swim platform, with custom dive centre, gym and full wet bar.
A standout feature is a mezzanine loft set-up in the master cabin which spans over three levels and covers an extensive area of 147 sqm including owner's office which then leads to a private pool on the bow, a solution that has never been introduced in a yacht of this size.
"This is a significant vessel for local waters and it will be a pure standout when it arrives late next year for charter all around Australia, New Zealand and the South Pacific," said Mr Rodwell, speaking from Monaco on closing the deal.
The vessels contemporary and modern feel will be fitted with American walnut and oak interiors, light filled Italian furnishings and marble bathrooms throughout, sleeping 10 guests in total plus separate crew quarters.
"Our client was looking for something with long range and a superb beach club for diving and fishing, we refined the brief to a select few options and we were lucky to secure the build slot, as some yards are fully booked until 2025 for this size vessel and we were up against very active European and American buyer's market paying premiums during COVID-19."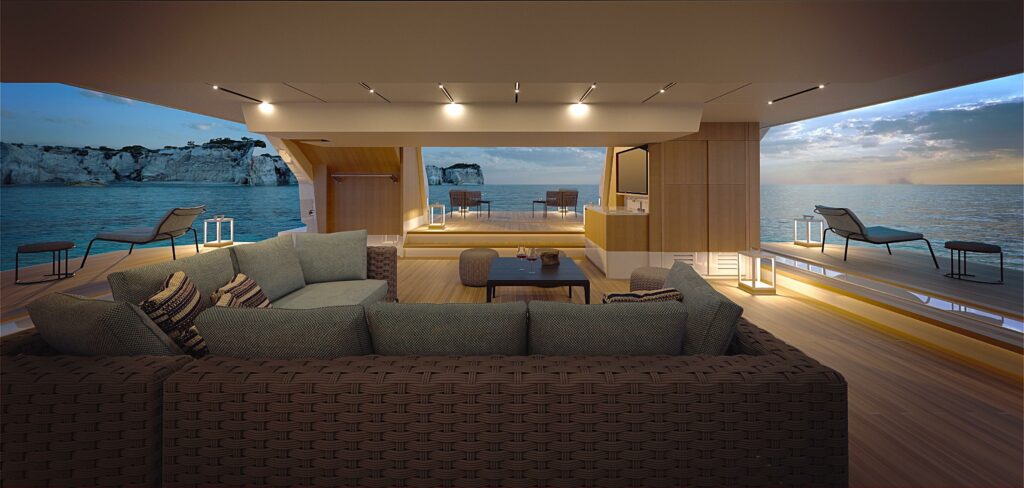 Ray White Group Managing Director Dan White said it was a tremendous achievement by Brock Rodwell and the marine team, to secure and settle on such a significant new-build superyacht especially during COVID restrictions and international border closures.
"We can't wait to see her charter in Australian waters in 2022."
The sale is the latest in a flurry of large yachts being imported into Australia during COVID-19, as high net worth individuals seeking on-water sanctuaries with overseas travel restricted.
The SL44 sale is another sale attributed to the exclusive partnership between Ray White Marine and Zagame Automotive Group which was formed in 2020, the duo has also confirmed a new Pershing luxury sports cruiser into Australia.