The marine industry has declared the 2021 Sanctuary Cove International Boat Show (SCIBS) the best in the event's 32-year history, with an expanded footprint, record crowds, spectacular weather and astronomical sales proving a successful formula. An incredible 51,832 visitors passed through the gates, up 10 per cent on 2019, to check out hundreds of boats both on water and throughout The Marine Village from a host of international and Australian brands.
SCIBS General Manager Johan Hasser said the quality and stature of this year's event was exceptional and will be etched in the record books. "Without a doubt, the 2021 Sanctuary Cove International Boat Show is the best Show we've ever had. The southern hemisphere's premier marine event has returned in full force," said Mr Hasser.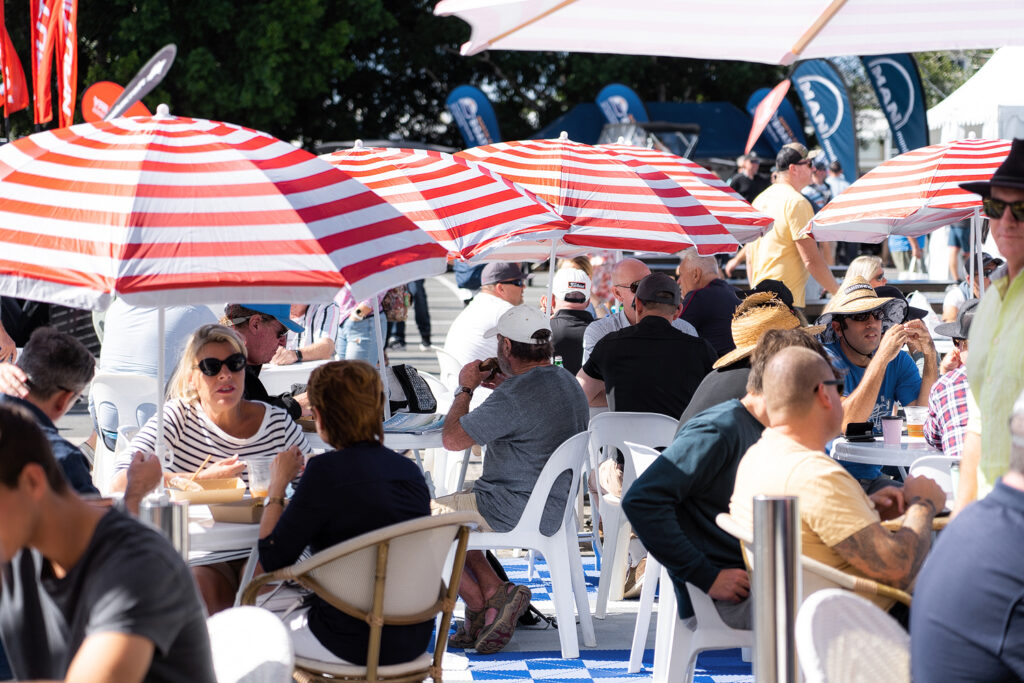 "We've never seen anything like it in terms of commercial success for exhibitors, with more than $250 million in sales across four days. As the Show where the marine business does business, it's fantastic to see our exhibitors converting quality leads during what can only be described as a unique time for the industry. We increased the size of our marina displays this year, which enabled us to facilitate more premium recreational vessels and superyachts on water than in previous years."
"It is also expected that the economic impact of this year's event will far exceed the $336 million that was injected into the local economy in 2019. Today marks a special moment in the SCIBS story and for the marine industry as a whole."
Exhibitors were united in their sentiment that SCIBS 2021 delivered, with motivated and well-informed boating enthusiasts coming out in force over the four days.
Luxury motor yacht builder Riviera presented their largest display for the year at SCIBS, featuring the premiere of the exceptional new Riviera 645 SUV.
"We're thrilled to have welcomed more than 25 new owners into the Riviera family. We also announced the new-era design Riviera 78 MY for 2022 and educated over 600 owners at 40 boating workshops," said Riviera's Stephen Milne.
Princess Yachts Dealer Principal Greg Haines, who has been to every SCIBS since the inaugural edition in 1988, said this year's installment was exceptional.
"The incredible atmosphere, number of leads generated and fantastic new marina layout have made this Show the best I've ever attended," said the marine industry veteran, whose company hosted Australian premieres of the Princess F55 and V55 models.
Palm Beach Motor Yachts (PBMY) debuted the impressive GT60, which is set to become the new flagship model of the brand's modern sports line-up.
"The expanded layout for the Show has given the event a new lease on life. Despite the 2020 event not going ahead, it is clear that everyone is back bigger and better in 2021," said PBMY CEO Mark Richards.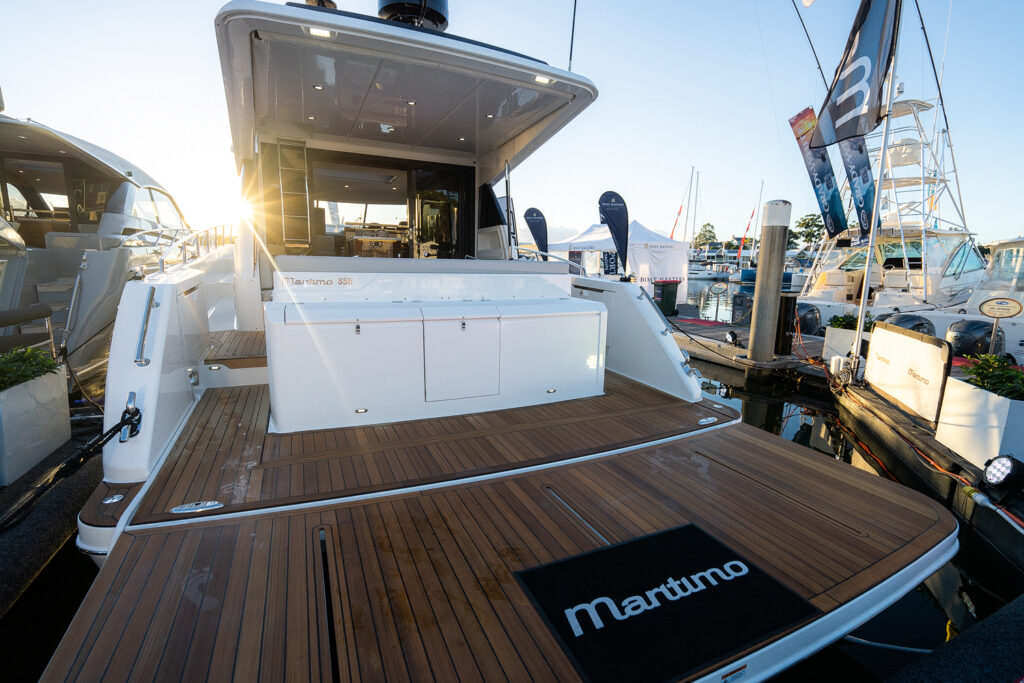 Leading luxury cruiser manufacturer Maritimo also announced SCIBS 2021 a major success, with strong sales across its product line, including the global launches of the sensational new M55 and S55 models.
"The M55 has been our most successful model on debut ever and the S55 is fast following its footsteps," said Maritimo's Design Director Tom Barry-Cotter. "If the response to our new models and others in the range this weekend is any indication, we are going to have a very strong year and the future is looking extremely positive."
Horizon Yacht Australia recorded the first sale of the Show, selling the spectacular Horizon RP100 for $12.9 million to a local Gold Coast buyer.
"Friday in particular was unbelievable. It's been a really good Show and there are lots of buyers around. We anticipate that we'll sell another three or four boats off the back of the Show, including the FD87, which unfortunately didn't make it in time for its global launch," said Horizon's Mark Western.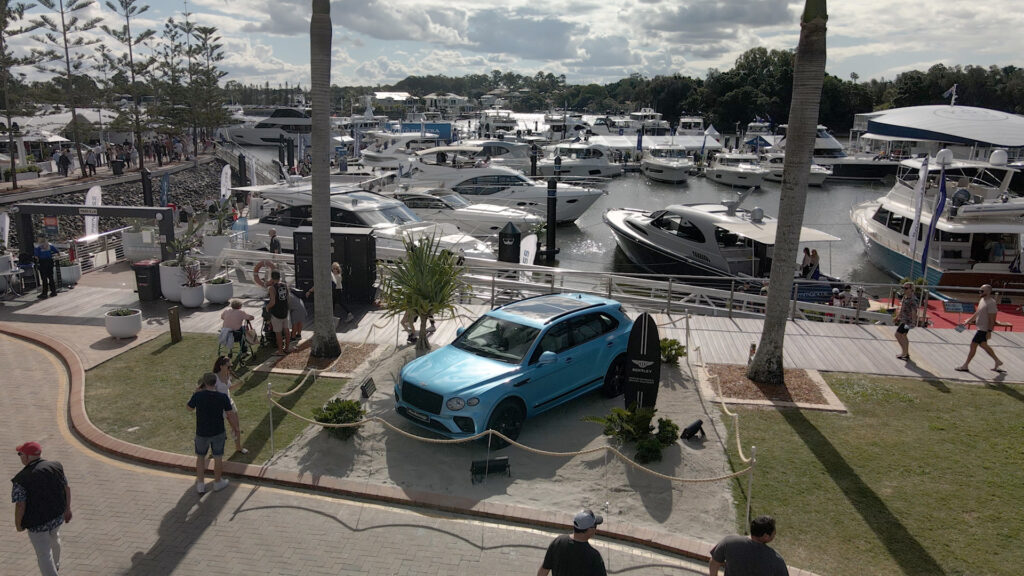 SCIBS 2021 presenting partner Bentley Brisbane & Gold Coast also saw a strong response from visitors.
"We've sold six new Bentleys as of Sunday afternoon, which is excellent to see, and we're looking forward to celebrating 10 years at SCIBS in 2022," said Clinton Wright from Bentley.
"The weather has been perfect, the atmosphere has been great and the crowds have been huge. It's definitely one of the best shows in recent times. We've been doing a lot of business with very strong sales across all three brands," said Northside Marine's Bill Hull.
Specialising in catamarans and multihulls, The Multihull Group showcased the Fountaine Pajot Elba 45 sailing catamaran, the Fountaine Pajot MY5 power catamaran and ILIAD 50 power catamaran.
"The Show has been incredibly successful – we've had customers placing orders and planning future cruising. It's been great to see so many visitors travel from interstate to enjoy the fantastic lifestyle offerings that SCIBS has to offer," said Rohan McMahon from The Multihull Group.
Over in the Pavilions, marine technology leaders Garmin said the Show was definitely a buyer's market.
"SCIBS has been excellent and the patronage has been unbelievable. We've seen strong buyer interest from mums and dads looking for fish finders, all the way up to the big hitters with high-level products," said Garmin's Gordon Triplett.
SCIBS will return to Sanctuary Cove in 2022, with the event set to be held from May 19 to 22.