The Estrella is reminiscent of the Y-Wing Fighter from Star Wars, although designer Yeojin Jung says the superyacht's split hull design is directly influenced by cantilevered architecture. The design of the triple hull superyacht concept, Estrella, does look like something from a science fiction movie, with the new design being as exciting and impactful as it is refreshing.
Designed by South Korean based Yeojin Jung, Estrella hopes to break the mould of 'boring' practical superyacht design with something that's a cross between feasible, and outlandishly luxurious. Envisioned to look like the jewel of the seas, Estrella, if manufactured, would certainly come with a rather sizeable price tag.
The vessel sports a split-hull design that divides the yacht into the main component, and two floater components on either side, in ways the design reminiscent of a seaplane.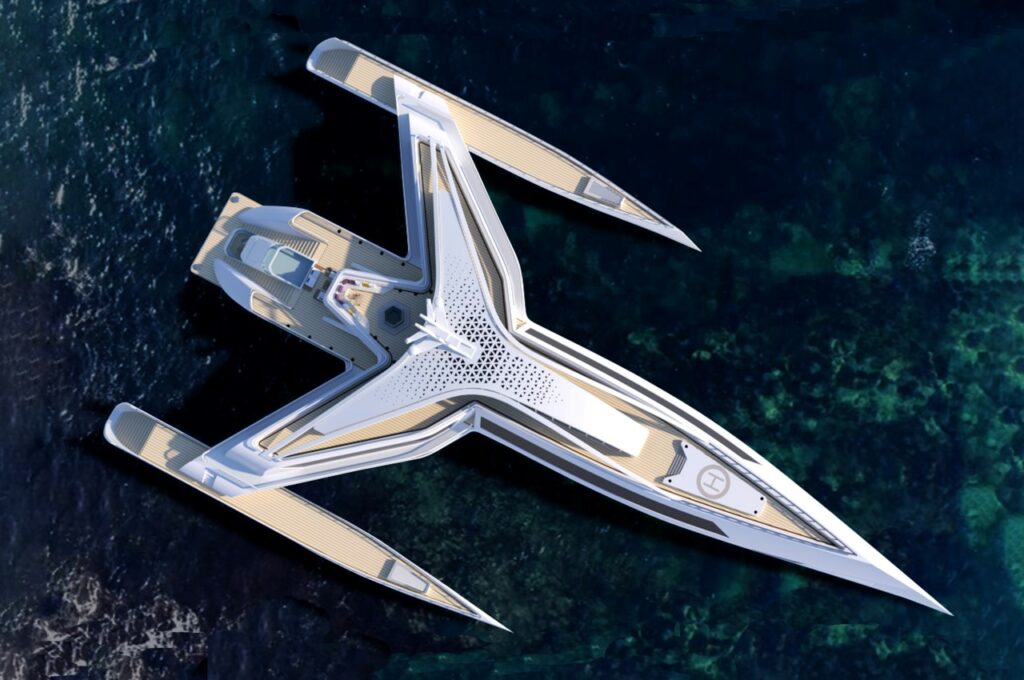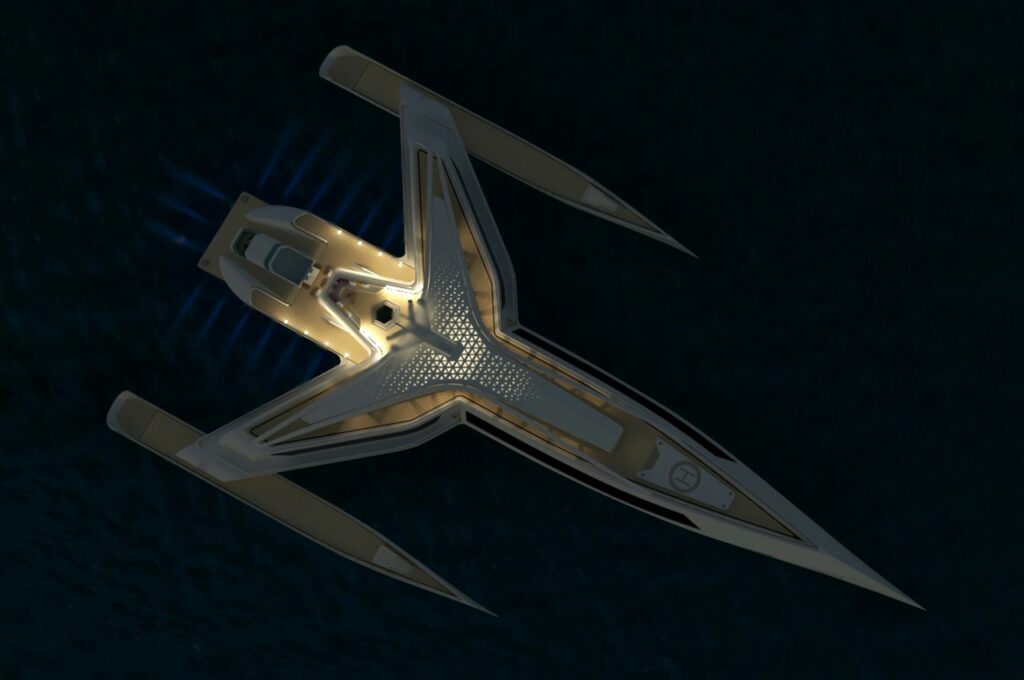 The superyacht's tri-swath design doesn't however make it more stable. If anything, separating the yacht over three interconnected hulls poses stability challenges. Jung, however, states that the yacht comes with separate stabilisers on the ship as well as on the individual side-hulls to counter any stability issues. This allows Estrella to make its aesthetic flex, with a yacht design that looks as beautiful from the front as it does from the top, where the superyacht's Y-shape is more prominent.
The split hull design also allows the yacht's passengers and occupants to admire their view from multiple vantage points, getting a better experience of the sea, the marine life within it, and the sky above.
The Estrella Superyacht was a recent recipient of the A' Design Award for the year 2021, and it is certainly easy to see why, being both unique and inventive with potential for practical application.