The 4th hull in the successful 50-metre series designed by Francesco Paszkowski for Tankoa is entering the final construction stages prior to delivery to her owner in February 2022.
With 6 guest cabins, including a full-beam VIP suite and master stateroom on the main deck forward, hull#4 has the same low-rise, graceful exterior lines as her predecessors, but an added highlight is a 5,000-litre capacity pool on the foredeck.
S501 hull#4 builds on the experience of Bintador's hybrid propulsion, this time developed in collaboration with MAN and Siemens to provide three cruising modes: diesel-mechanical, diesel-electric and full-electric.
"I am very happy and proud with the relationship that exists between the owner's family and the shipyard's technical department," says Vicenzo Poerio, Tankoa CEO. "The enthusiasm with which the owner's family is tackling this new project is contagious. Working together we've been able to satisfy all the customer's needs in terms of layout and décor, and I'm confident that when the yacht is delivered he will be fully satisfied."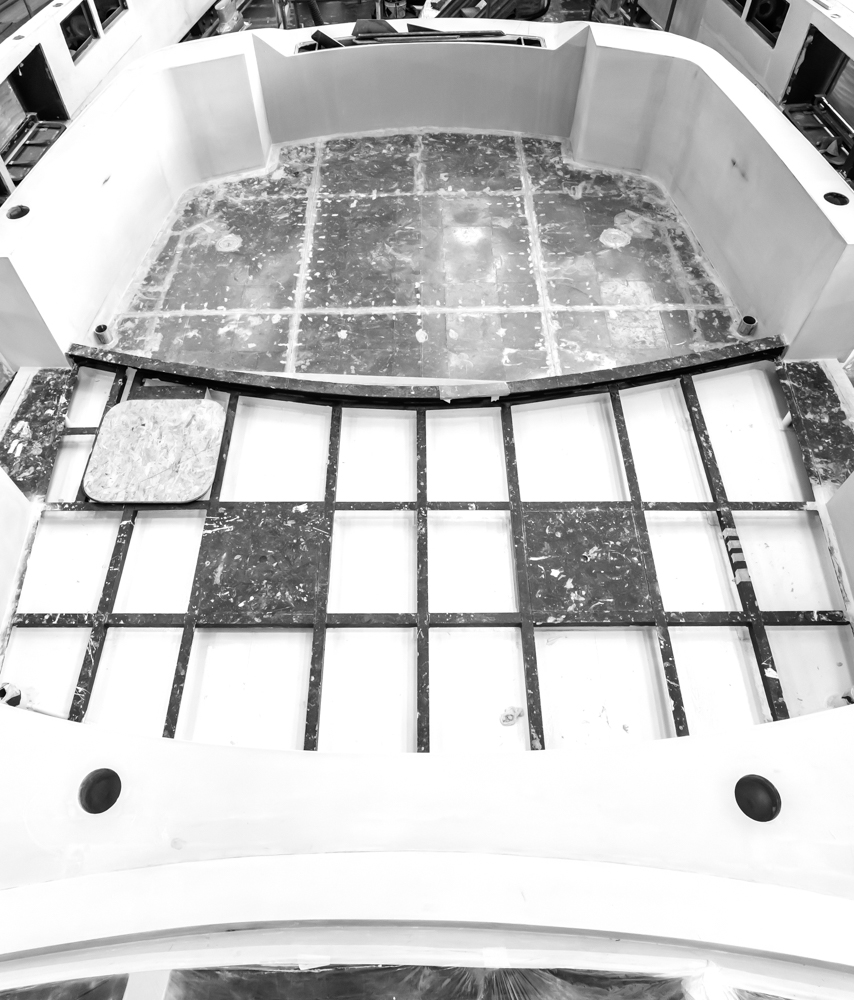 "In our opinion, the benefits for the owner of a hybrid yacht are mainly relevant to the comfort on board," says Andrea Parodi, head of Tankoa's technical department. "In zero-emission or battery mode and diesel-electric mode the yacht is very silent. With the proper amount of battery power, it's also possible to be at anchor at the night with no noise or emissions from the generators."
In addition, by selecting the most appropriate mode of sailing, it's possible to reduce fuel consumption and extend the servicing time of the machinery, especially the generators. And last but not least, the eco-friendly nature of hybrid propulsion means the owner can access protected areas that other yachts cannot.
"Taking into account the technological advances in the generation and storage of electrical energy, as well as ever more reliable and efficient components and solutions, we believe that electric propulsion is set to grow in the yachting industry," concludes Parodi.
At Tankoa the works on the fifth hull of the S501 series, recently arrived in the Genoa facilities at 50% of its construction, are also continuing in full swing. Unlike hull#4, this unit will have a traditional propulsion and delivery is scheduled for summer 2023.