TEAM Italia is on board the 50-metre Columbus Sport M/Y K2 with an integrated I-Bridge® equipped with FULL ECDIS Paperless.
Another success has been added to the long list of integrated bridges for mega and superyachts that Team Italia has produced in 20 years of activity.
The company has confirmed yet again its position as an international leader in the field of navigation electronics, with over 500 projects completed for yachts with length ranging from 30m to over 100m. This is also thanks to the exclusive I-Bridge® system, which makes it possible to integrate and control the various on-board systems using the latest touchscreen technologies.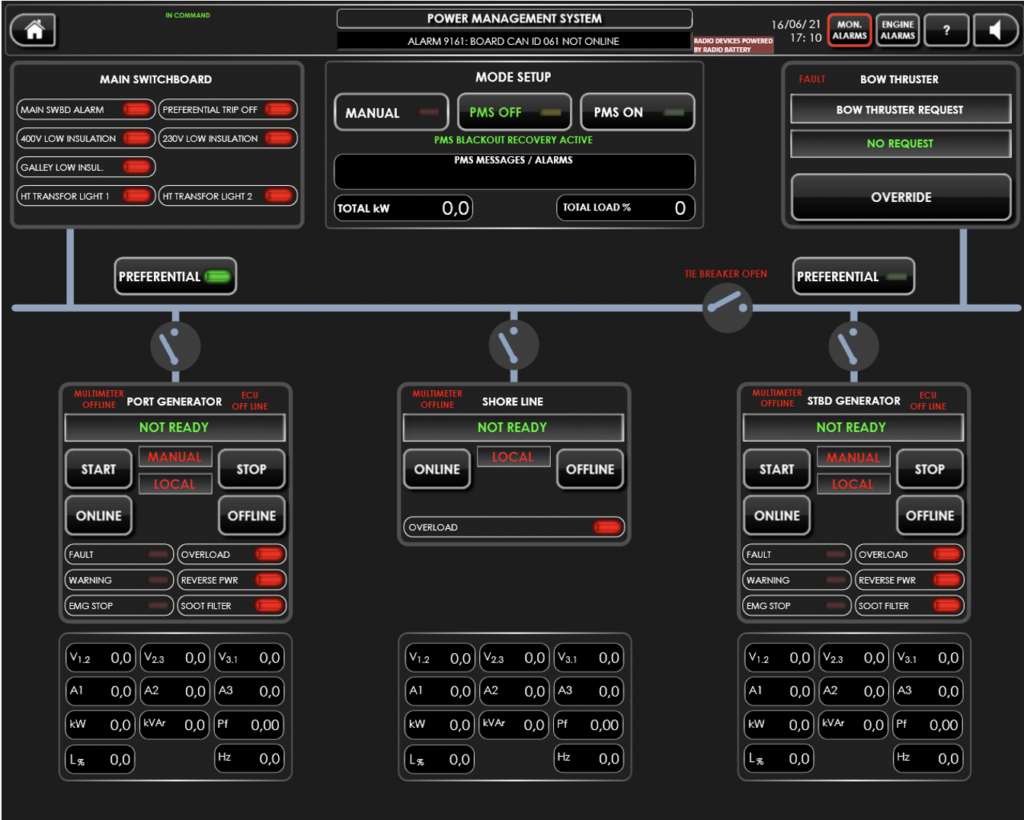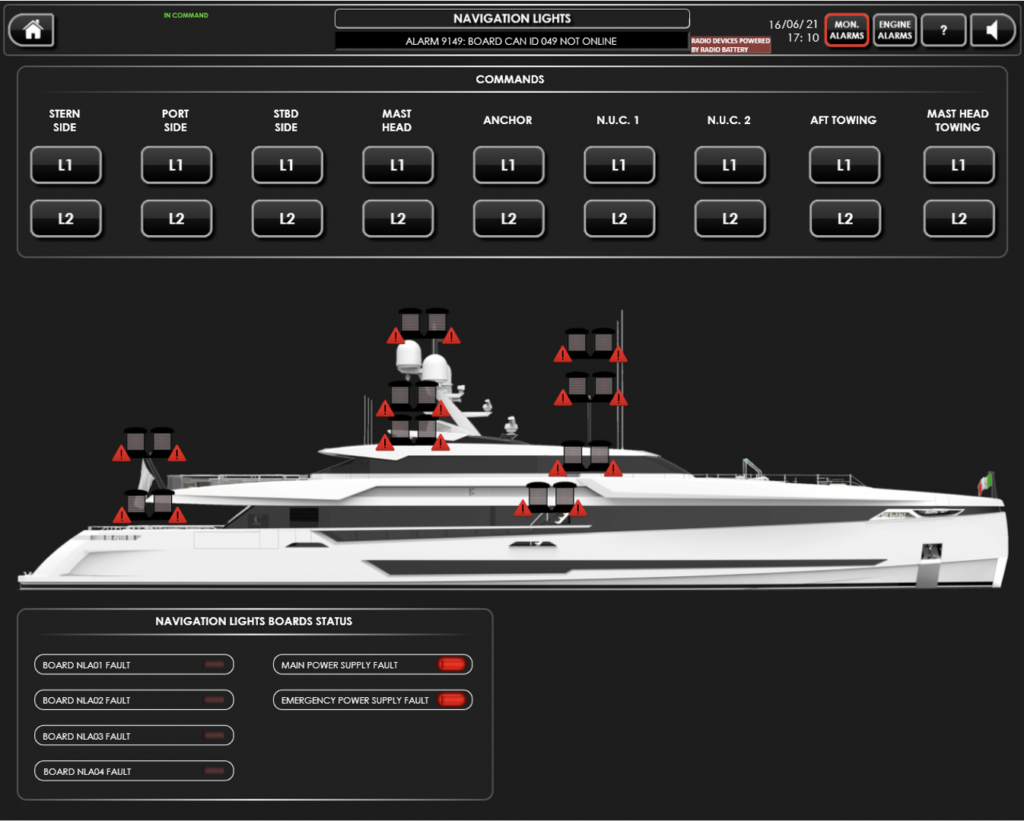 Specifically, the integrated I-Bridge® on board the Columbus Sport 50 m M/Y K2 provides control of all the systems in the Wheel House (Wheel House Control) and Steering and Conning, based on touch technology.
This I-Bridge® system includes three Multicontrol, exclusive TEAM Italia elements that guarantee the full management of different navigation systems using a single Human-Machine Interface (HMI).
The installed I-Bridge® solution also includes an automation system made by Onyx Marine Automation, part of the TEAM Italia Group. The high technological level of the automation equipment is guaranteed by the fact that the system has been built with CPU in Master and Slave configuration with hot swap, double CAN bus network and redundant ring Ethernet network: the equipment is therefore completely redundant.
The navigation lights are integrated through a register-approved device, while the external lights are dimmable and fully controlled by the new Power Dimmer modules, also realized with Onyx Marine design and specifications.
Stabilisers and Interceptors were also integrated into this bridge project.
The essential yet elegant graphics are perfectly in line with the clear and recognisable style of the superyachts of the Sport line of Columbus Yachts, a Palumbo Superyachts brand, without forgetting the immediacy and usability features of all Onyx Marine graphics.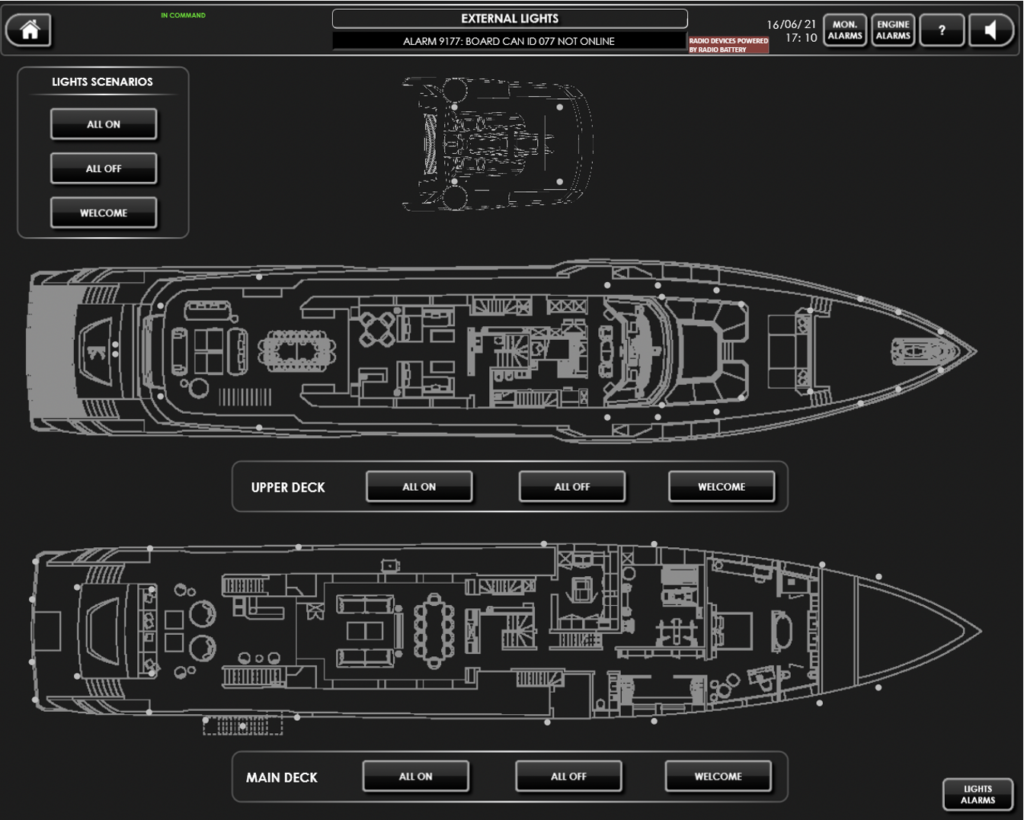 The integrated I-Bridge® on the Columbus Sport M/Y K2 also includes a Remote Diagnostic System,conceived and finely tuned by TEAM Italia's R&D department, which can be used for remote maintenance operations and troubleshooting support.
Once again Team Italia deliver with astounding technology across the board in this all new system installation.