Nearly 400 Southern Blue Fin Tuna were captured and released during the 15th anniversary of the Riviera Port Lincoln Tuna Classic in March. Praised for featuring equal measures of rivalry and comradeship, the tournament drew 24 boats with 128 anglers that organiser Russell Bianco says created an electrifying atmosphere.
"There was a real buzz about the event; it was just pumping," says Russell. "Up until early March, the tuna had been really scarce; with cooler water this summer the fish hadn't come down yet, but they certainly showed up for us on the weekend. Everyone was excited and they all had a sensational time. The teams bonded well together. Even though there's fierce competition, the camaraderie between the boats was great and the team spirit really showed."
The fishers caught 392 southern bluefin tuna with all but a handful being released as part of the 10 kilogram line catch and release competition held on March 12-15.
On his Riviera 575 SUV Anger Management, Brian Findlay won Champion Boat over eight metres with 33 fish. Crewmate Ben Haney also won Runner Up Champion Male over eight metres with 11 fish.
"The crew and I were overjoyed with the wins," says Brian. "We've been trying for seven years so there was a great sense of satisfaction onboard. It's the second Tuna Classic we've done on the 575 SUV and the boat was sensational."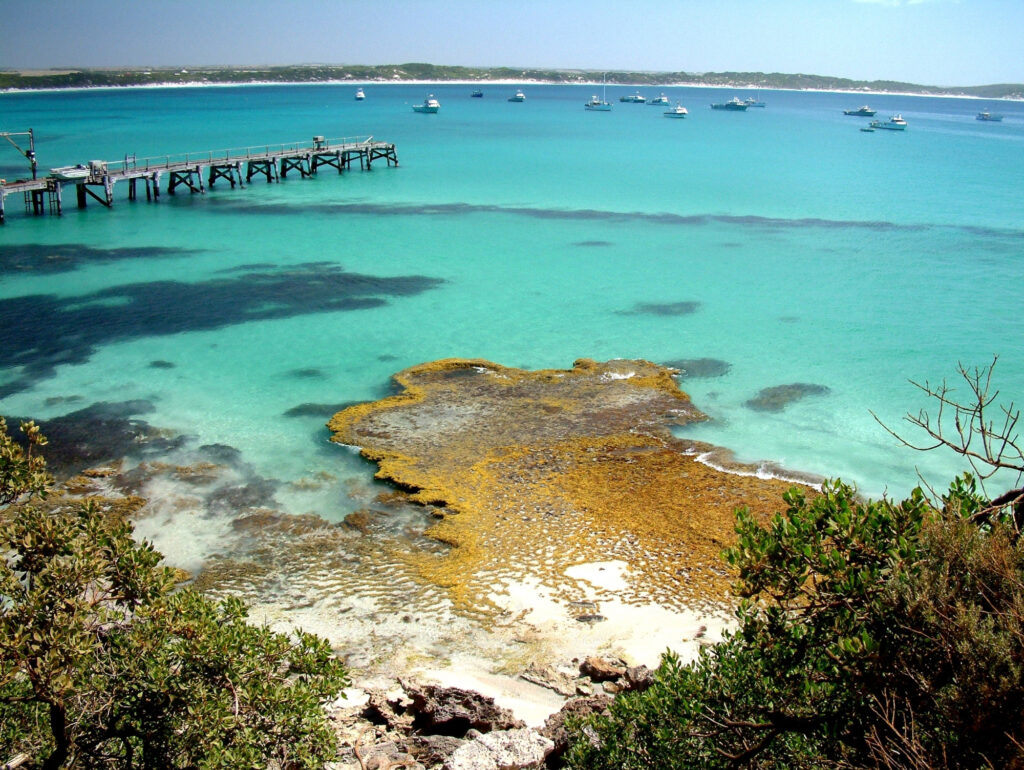 With a bit of weather about, most motor yachts first headed to the more sheltered fishing grounds of Roslyn Shoal, while Brian ventured to the Cabbage Patch.
"We went directly to the Cabbage Patch which is further out and took us about two-and-a-half hours to reach. We always have a lot of confidence in our Riviera that it will manage the journey easily. The 575 SUV is very seaworthy and comfortable, it never concerns us, and we always feel safe; the boat is just magnificent."
"The fish were there the moment we threw lures out, and that was handy! We caught 15 on the first day and 18 on the second day. We had six crew aboard and had an absolutely great time – there's plenty of refrigeration space on the 575 SUV for every drink you could think of."
"I couldn't have wished for anything better than to ride around with a group of friends and family that were as entertaining as they were delightful. The entire event was such a pleasure to be a part of. Russell and his partner Gabby do a tremendous job organising it and championing sustainable fishing."
The Riviera Port Lincoln Tuna Classic was the first event of its kind in Australia to disallow three-pronged fishing hooks. It is a not for profit event aimed at getting families out on the water to have fun while encouraging fishing conservation.
A portion of the total funds of the Calcutta bid for heaviest fish is donated to the local volunteer marine rescue. This year more than $40,000 was raised and the winners for Heaviest Fish and Runner Up Heaviest Fish took $37,170 between them.
Battling sharks and seals for her trophy was Melinda Mustar, on Gotcha a Riviera 3600 Sport Yacht. She claimed Champion Female over eight metres, with eight fish.
"As soon as we dropped lines we were getting fish but I lost one to a seal and at least one to a shark – that was a struggle and really fatiguing as the line peeled off for a good minute and a half straight down," says Melinda. "It's exciting at the time because the Calcutta is up for grabs and you wonder if it's the big kahuna, but when you finally get it up there's just the head left! It makes it pretty exciting."
"It was really rewarding to win [Champion Female], but I consider it more of a win for the boat as it wouldn't be possible without the support of your crew members. It's a bit of luck that the fish happened to like my lure and it really is a team effort as everyone helps in bringing the fish onto the boat. There's always a bit of competition at the end of the first day as the results come in; the whole weekend was good fun. The sun came out and it was a really enjoyable way to spend a couple of days out on the boat with friends fishing."
Riviera is a founding sponsor of the tournament, an event which make us proud of the motor yacht industry in Australia, showing what we can do when we come together.