Laurent Giles with Tillberg Design of Sweden revealed a 60m explorer concept made for extreme adventure.
The concept, named Mimer, is designed to offer the greatest expedition experience and has a host of specialist equipment including beach buggies, snowmobiles and amphibious vehicles.
60m concept has two build configurations: 'The World Traveller', which offers an extended beach club area on the main deck, or the 'Adventure Explorer' configuration with additional storage space. Both leave ample space for toys on board such as a landing craft or submersible.
The yacht's interiors have been described as 'simplistic and minimalistic' with a neutral colour palate running through the vessel.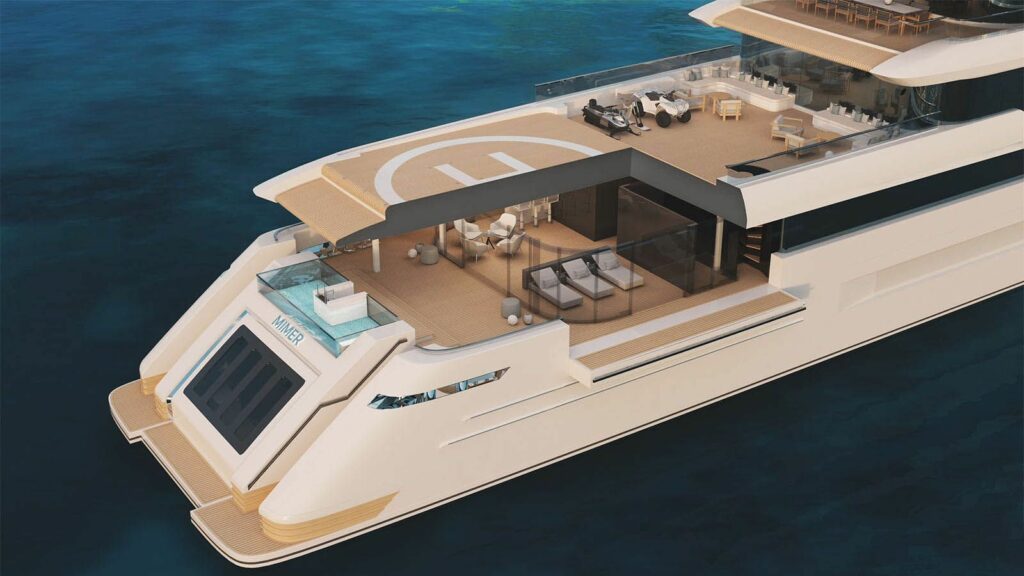 The 60 metre vessel also features a spa and gym on the lower deck aft, which can be equipped with a sauna and gym equipment without encroaching on the yacht's ample storage for tenders and toys.
Mimer will accommodate 12 guests across six cabins, which includes the owner's suite positioned on the main deck, which has its own private jacuzzi. 
Sustainability has been strongly considered on board Mimer in not just its hybrid propulsion package, but the materials used on board.