Marco Casali Design has shared the newest eco superyacht concept VisionE. The project was developed in collaboration with Francesco Rogantin. The 56.7m yacht has an aluminium hull and a retractable roof of solar panels. 
Sustainable yachting is the key feature – the propulsion system consists of electric generators and a battery pack powered by the solar panels. The hybrid system allows VisionE to reach a top speed is 14 knots.
The superyacht features the spa pool on the sun deck, a basketball court on the aft deck, which can be used as a movie theatre. This area also might have a pool or a tender storage.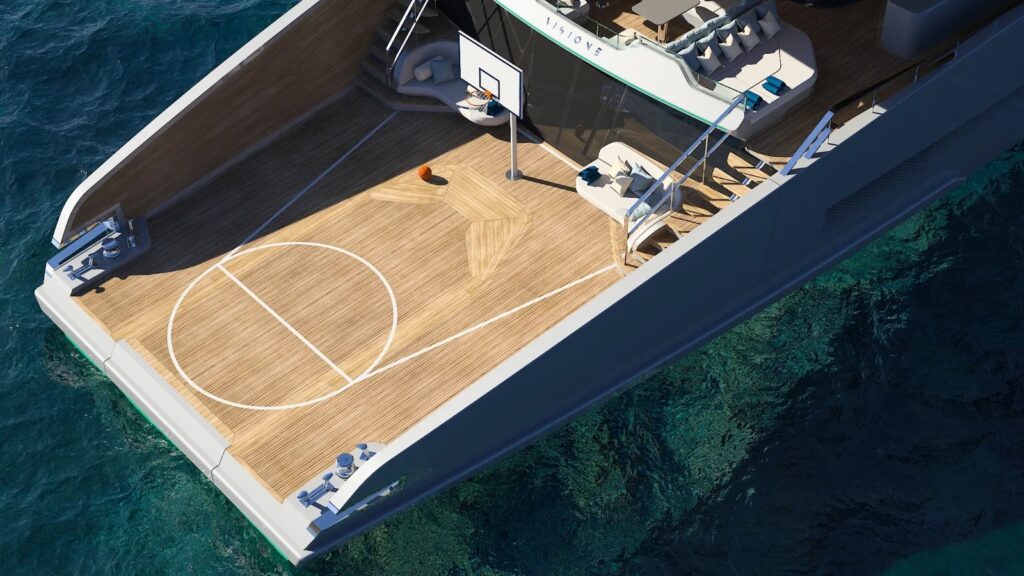 VisionE can accommodate 14 guests across seven cabins and 12 crew members.