The Rome-based design studio led by Bernardo and Martina Zuccon wins the prestigious Boat International Design & Innovation Award 2021 for the exterior design of the Sanlorenzo SX112 in the Outstanding Exterior Motor Yacht Design – 24m to 39.9m category.
Judges felt SX112 creates an entirely new style in boating: "In this very competitive category, the SX112 stood out for the skilful use of space and glass surfaces and for the unusual layout and stylistic features that emphasise the connection with the environment such as the large beach club with multiple openings."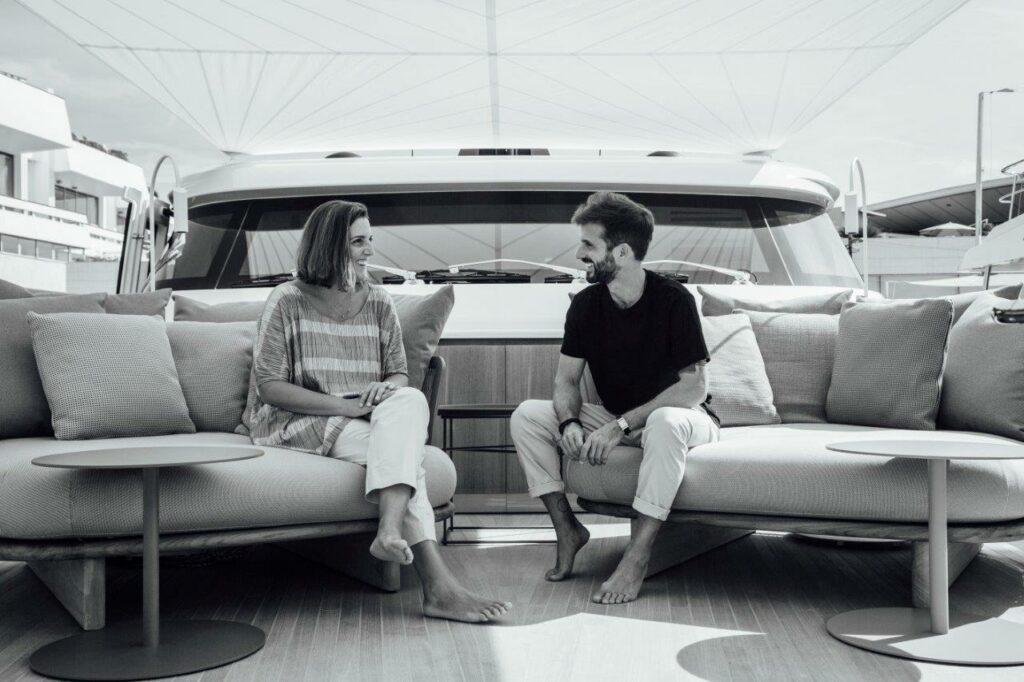 "I am highly honoured to have received such a prestigious award together with Sanlorenzo, with which the Studio has a close and profitable partnership," said Bernardo Zuccon. "SX112 is a great example of organic, extremely fluid architecture for a yacht inspired by the world of large marine mammals. It is a boat designed to experience the sea directly, limiting the barriers that separate man from nature. We wanted to open up the yacht to the sea through a simple and direct reworking of the spaces. In more detail, the stern area at the heart of the project has been designed as a spacious beach house where interiors and exteriors flow harmoniously into each other, giving the owner the chance to experience the spaces on board in a completely new way."
The iconic beach house designed by Studio International Project was also one of the finalists in the Lifestyle Feature category of the Boat International & Innovation Awards 2021, together with the master suite project for the Sanlorenzo H1 Alloy.
The Sanlorenzo SX112 is not only an amazing freeflowing vessel, but also groundbreaking in design, Zuccon International highly appreciative of the recognition they have received.